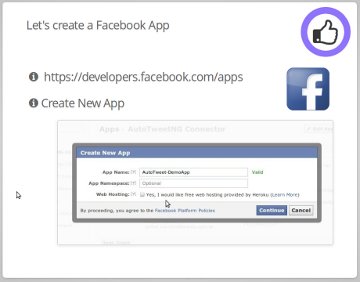 We've create a new presentation and video about AutoTweetNG, to create Your Own Facebook App.
As always, we've created the presentation with JImpress.
In this opportunity, it shows how to configure AutoTweetNG implementing the App in an external hosting site or in your Joomla site.
Please, click here to view the presentation.