UPDATE Joocial Version 7.2.0 - Beta 2 is out! - 15th April 2014
NEW LinkedIn Community Auto-Posting
NEW Twitter Community Auto-Posting
BREAKING NEWS: Full social integration from back-end to front-end users.
Until now, Joomla! social auto-posting has been focused on backend configuration to site-wide social channels.
Today, in Joocial v7.2 Beta 1, we are releasing Front-End User Social Channels, to enable user-level social auto-posting.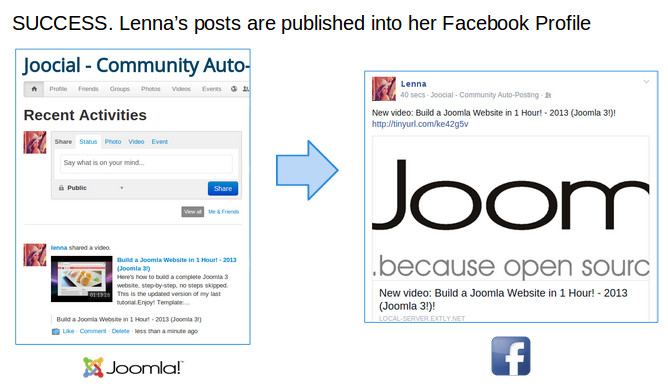 Registered Users can enable their social channels E.g. Facebook.
All User Activities in site are published to User Social Channel.
A site-wide channel works for general auto-posting, publishing as usual to site channels.
A user channel publishes only to User Profile.
In the upcoming weeks, we are relasing the final version, including Front-End Auto-posting for Twitter and LinkedIn.
As always, we appreciate any feedback you have on the Beta 1, it helps us to improve the product and service.
Joocial - Community Auto-Posting