We have updated the XTDir familiy of extensions. This time we have released a brand new set of features and modules to update the suite.
GeoMap search support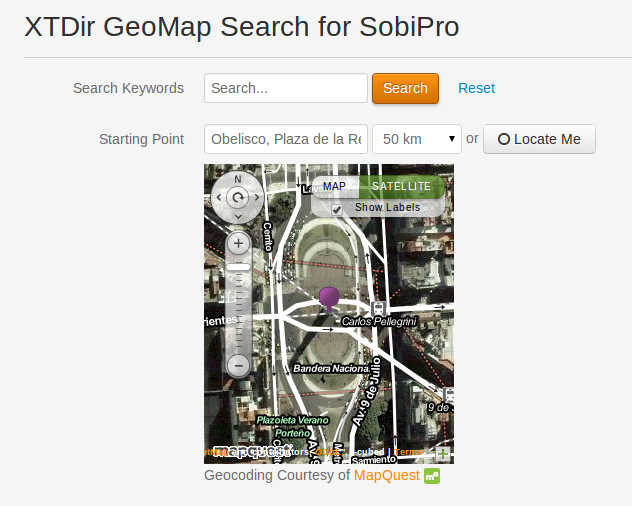 Based on SP GeoMap field, we have added published the XTDir GeoMap Search for SobiPro. In this way, XTDir has support for geographical search in a specific module, and in all of our search features. It includes:
Proximity Search, which lets the visitors search entries within the proximity of a given location
Compatible with XTDir Promoted Entries
Compatible with SP GeoMap field
Results are shown ordered by priority and distance
Faceted search support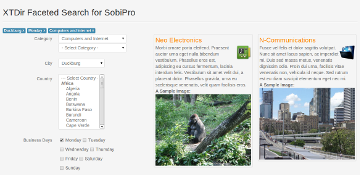 Based on customers request, we have introduced Faceted Search for Joomla, and integrated it with SobiPro catalogs. To put it simply, XTDir for SobiPro provides search features in the same way you can find in Etsy.
User Access Level Promotion, memberships on PayPlans/Akeeba Subscriptions
Futhermore, we have added User Access Level Promotions. User Groups are used in Joomla for access control to content. Membership management extensions assign user groups according to user memberships. Thus, the new XTDir feature manages SobiPro Entries Promotions (ordering) according to user groups. That is to say, XTDir for SobiPro is even a perfect match for advanced membership implementation based on either on ReadyBytes' PayPlans or Akeeba Subscriptions.
Online Web Presentation: XTDir for SobiPro Recipe: Sobipro and PayPlans Membership Management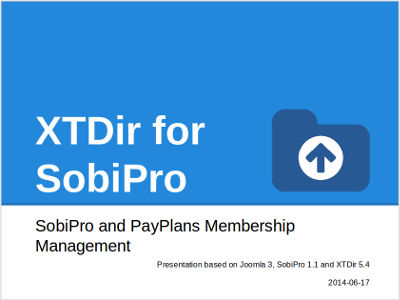 New Widgets: Entries Accordion and Grid of Entries modules
Finally, we have introduced new modules to show entries on new innovative layouts:
Bootstrap Accordion Layout
Horizontal Accordion Layout
List of entries in a Bootstrap Grid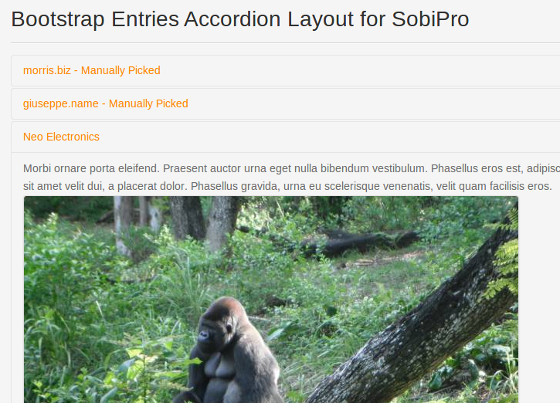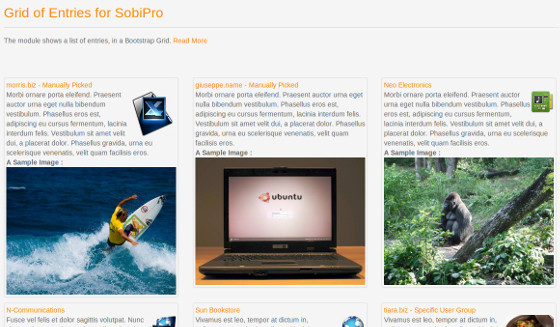 To sum up, XTDir v5.4 is a strong release full of news. For more information, please, review the change log.