We started with small steps, adding a few enhancements and solving new feature requests.... and we attended to J and Beyond 2016. In the event, we received a clear picture of what a modern extension must provide, particularly in social networking. There is a huge movement in our industry and we are adopting the new practices in AutoTweetNG and Joocial 8.7.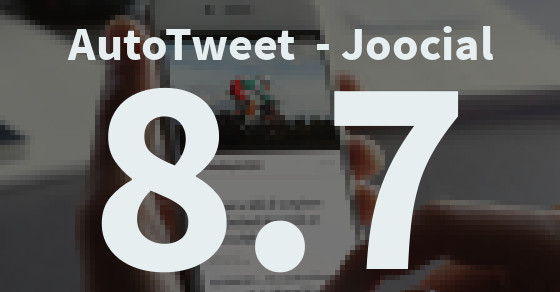 We are packing a long list of features. These are our featured news according to the innovation level and impact:
Facebook Instant Articles channel: We have included a new Facebook channel to support Instant Articles. Facebook's Instant Articles were initially restricted to featured publishers, but now this technlogy is open to all publishers. For more information, click here.
Facebook channels update: since a long time ago, we implemented a legacy "Facebook SDK for PHP 3" library. Today, we are moving our implementation to the latest 5.2 version. This change requires PHP 5.4 or greater. For more information, click here.
Telegram channel: We have added Telegram support in Joocial 8.7. Telegram is a new era of messaging, a cloud-based mobile and desktop messaging app with a focus on security and speed.
Updated Goo.gl shorthener and Google Blogger channel: in this version, we have also updated Google integration to Client library for Google APIs 2.0.
These are an initial spring to modernize our platform. These changes bring a whole new set of features. On the other hand, we had to raise PHP requirement to 5.4 or greater.
To release this version, we are going to publish a Beta version today and the final version in a week. AutoTweetNG Free, PRO and Joocial 8.7.0 Beta are already available.
If you have any question or feedback, please do not hesitate to contact us. Our support team will be glad to help you.
To the moon!