Frequently asked questions
Have installed and enabled XT Adaptive Images and Jotcache, but images are not scaled?
Please, check the following quick setup https://www.extly.com/docs/others/xt-adaptive_images_/overview
Have you enabled both extensions and JotCache Configuration for devices?
Once you install and enable both extensions, images are resized according to the user device.
Remember to configure JotCache device-dependent cache (otherwise, you have one cache for the whole site and devices):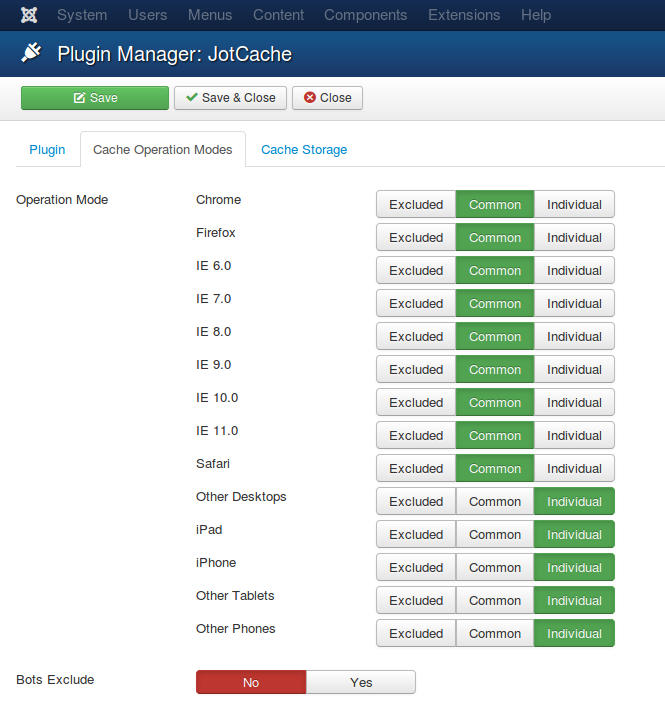 TIP
Joomla 3.5.1 has included a new alternative for Platform Specific Caching, this new feature provides a similar functionality: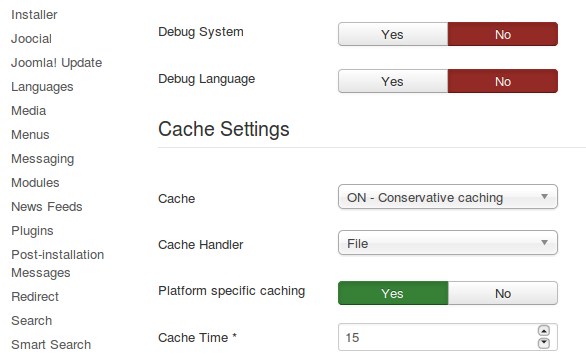 Please, test with a simple big image in images/ directory and verify the generated images. For instance, in our site, the extension page https://www.extly.com/utilities/xt-adaptive-images.html generates these images:
https://www.extly.com/media/xt-adaptive-images/480/images/Adaptive-Images/La_Gioconda-850.jpg
https://www.extly.com/media/xt-adaptive-images/768/images/Adaptive-Images/La_Gioconda-850.jpg
Do I have to change/adjust breaking points?
About breaking points, you can configure them according to your needs.
By default, plugin implements general breaking points. From a performance point of view, small images are very similar and more breaking points do not offer any gain. A mobile device can easily resize them on the fly to render the page.
To test I am navigating with my desktop browser and different page sizes, Ok?
The best way to test is with several devices and screen sizes. Desktop browsers can simulate different screen sizes, but the most accurate tests are only achieved with real devices.