XT Backup for Akeeba
Abstract
This book covers the use of the XT Backup for Akeeba mobile application.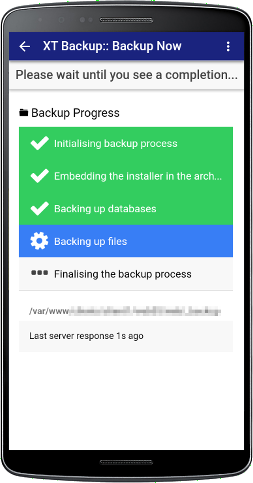 User's Guide to XT Backup for Akeeba
Introduction
XT Backup for Akeeba is a mobile application to manage AkeebaBackup as never before from your smartphone or tablet. AkeebaBackup has a full set of features to manage backups without having to visit its back-end, from remote client applications. XT Backup takes advantage of this functionality from a mobile device to reach new highs.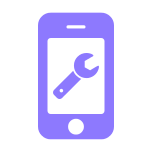 Akeeba Backup is required for XT Backup app to work. Akeeba Backup must be installed, configured and Front-end backup must be enabled.
About Akeeba Backup
Akeeba Backup is a complete site backup solution ... As the successor to the acclaimed JoomlaPack component, Akeeba Backup builds on its strong legacy to deliver an easy to use, yet powerful, solution to backing up, restoring and moving your site between servers of the same or different architecture.

Its mission is simple: backup your entire site - including all files and database contents - inside a standalone archive. You can then restore your entire site from the contents of this archive, without the need of installing Joomla!™ prior to the restoration. You can do so in a single click manner, without the tedious work required to set up and test external utilities, without changing your server configuration and without having to dive into obscure configuration options.

If you want absolute power and flexibility, Akeeba Backup is right for you, too! It puts you in charge of fine-tuning your backup, choosing which directories, files or database tables to exclude. It can even allow you to backup non-Joomla!™ content, as long as you specify which off-site directories and databases you want to add.

Akeeba Backup has won three J.O.S.C.A.R. awards at J and Beyond. The J.O.S.C.A.R. awards are the result of a peer voting process, where the high-end Joomla! developers and web designers participating in the J and Beyond conferences pick the top extensions for Joomla!.
For more information:
XT Backup key features
Manage your entire heterogeneous backup environment 24 x 7.
Backup any PHP site or application in seconds.
A convenient backup agenda for busy people. Get reminded, anywhere.
Based on the rock-solid Akeeba Backup technology.
Powered by Akeeba for WordPress, Joomla!, PrestaShop, phpBB and much more.
Extly.com Copyright © 2016 Extly Extensions - Permission is granted to copy, distribute and/or modify this document under the terms of the GNU Free Documentation License, Version 1.4 or any later version published by the Free Software Foundation; with no Invariant Sections, no Front-Cover Texts, and no Back-Cover Texts. A copy of the license can be found on-line at http://www.gnu.org/licenses/fdl.html.