Backup management
In the app toolbar, you can access and navigate the main features:
Website management: to add and define integrated websites
Profile Management: to choose a backup profile and perform backups

Backup Agenda: to schedule backup notifications

Backup Management: to navigate the active site backups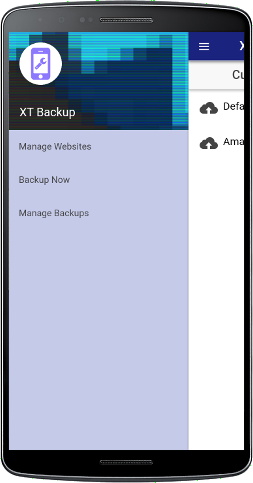 If you have a XT Backup PRO (or an Extly Club) membership, please, access your customer area to find the Membership ID - https://www.extly.com/mobile-apps-your-membership-id.html.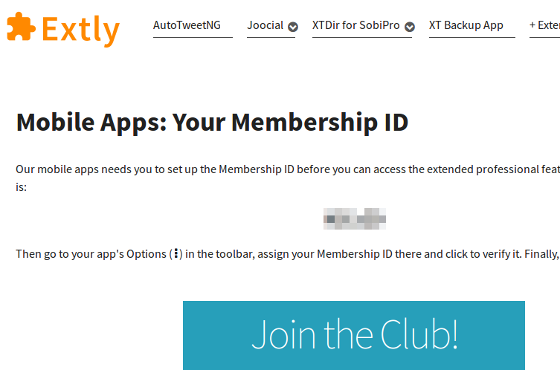 Once you have your Membership ID, go to your app's Options ( ) in the toolbar, assign your Membership ID and click/ touch to verify it. Finally, click on Submit.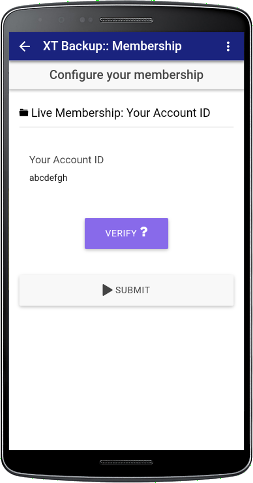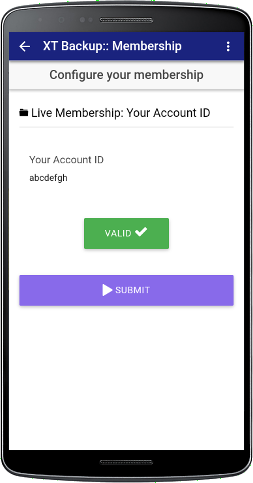 Secondly, define your websites to be managed: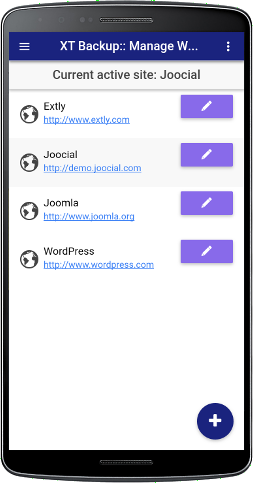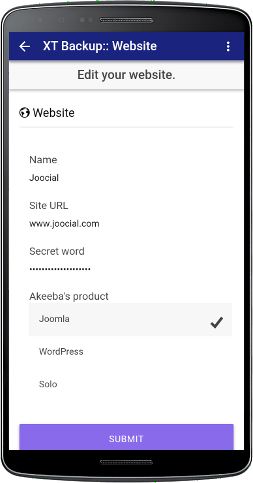 When you are ready to backup a site, please, click/ touch on the website to select it as Current active site. When a website is selected the next functionalities will be integrated with this item. If you need to change the active website, come back to this screen and choose a different website.
XT Backup for Akeeba free version is limited to 2 sites.
This screen shows the backup profiles from the Current active site. It loads the profiles via Akeeba's Public API.
When you are ready to perform a backup, click on a Profile and follow the steps to start and complete a backup.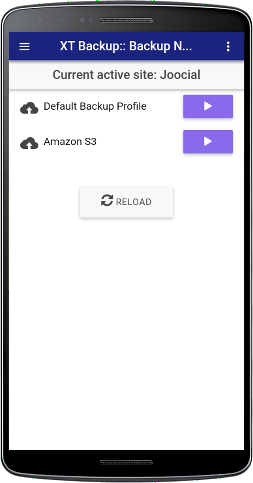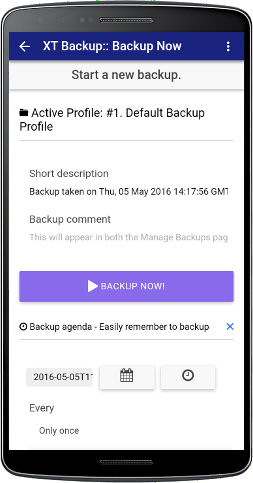 A profile has a Backup Agenda to schedule a notification when you require to perform a backup. The agenda allows to schedule backup notifications to one specific date or repeat it every day, week, month or year.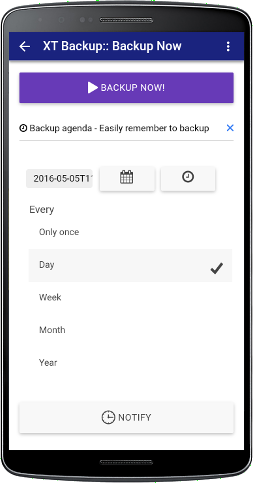 XT Backup for Akeeba free version has no backup agenda.
Finally, when a profile a chosen, the next screen shows the steps to automatically perform a complete remote backup.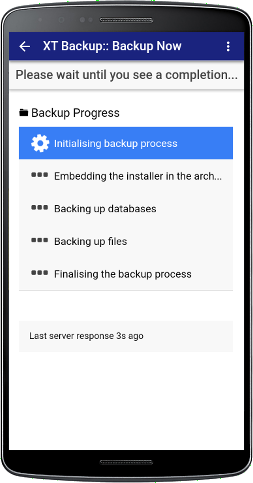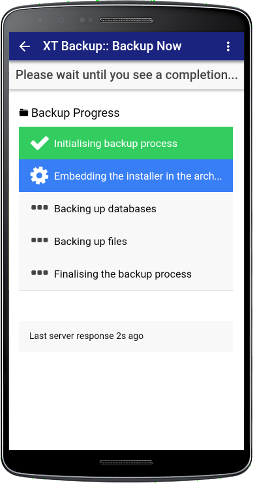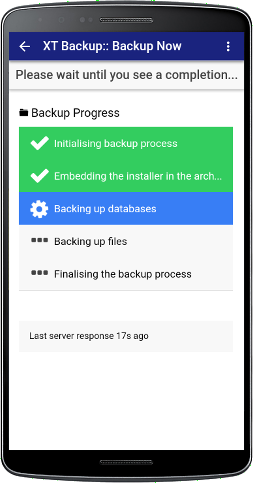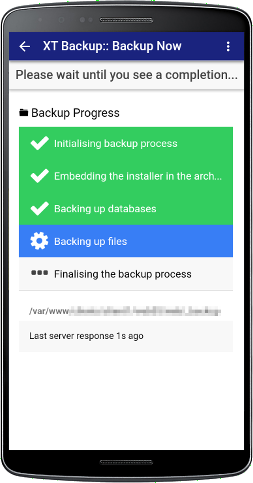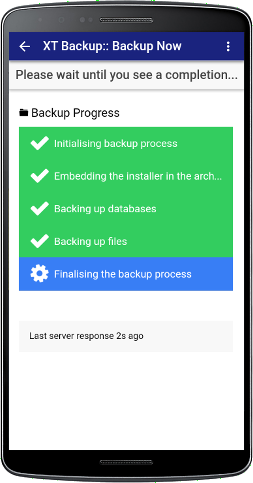 When a backup is completed, the final status is displayed in the backup list: