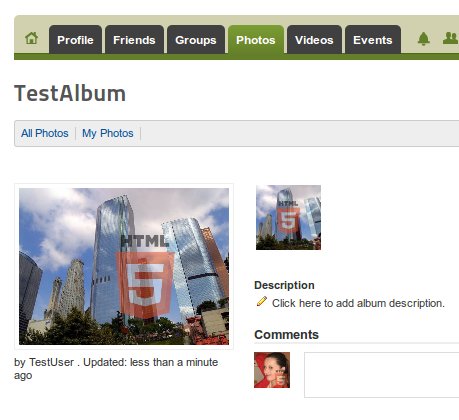 A solution to protect photos and avatars in JomSocial!
" Watermarks for JomSocial  provides a convenient way to implement watermarking in the social network"
Updated to support the latest JomSocial version: Avatar and Cover change for User Profiles, Groups and Events
In a nutshell
Watermarks for JomSocial allows to add a watermark to profile avatars or photos, at the same time they are uploaded.
Watermark on Photo Create
Watermark on Profile Avatar Update
Watermark on Photos Upload
Watermark on Avatar and Cover change for User Profiles
Watermark on Avatar and Cover change for Groups
Watermark on Avatar and Cover change for Events
Pricing
$ 29
Watermarks for JomSocial - 6-month Subscription


Requirements - GNU GPL v3.0 License - Pre-Sales FAQ - Installation Services
If you are renewing, please log in to your account before the purchase and remember to apply the loyalty coupon (20% Off).

Examples & Demos
Please, check it here in the demo site, where you can find the XTDir SobiPro business directory.
JomSocial: Watermarks on User Profiles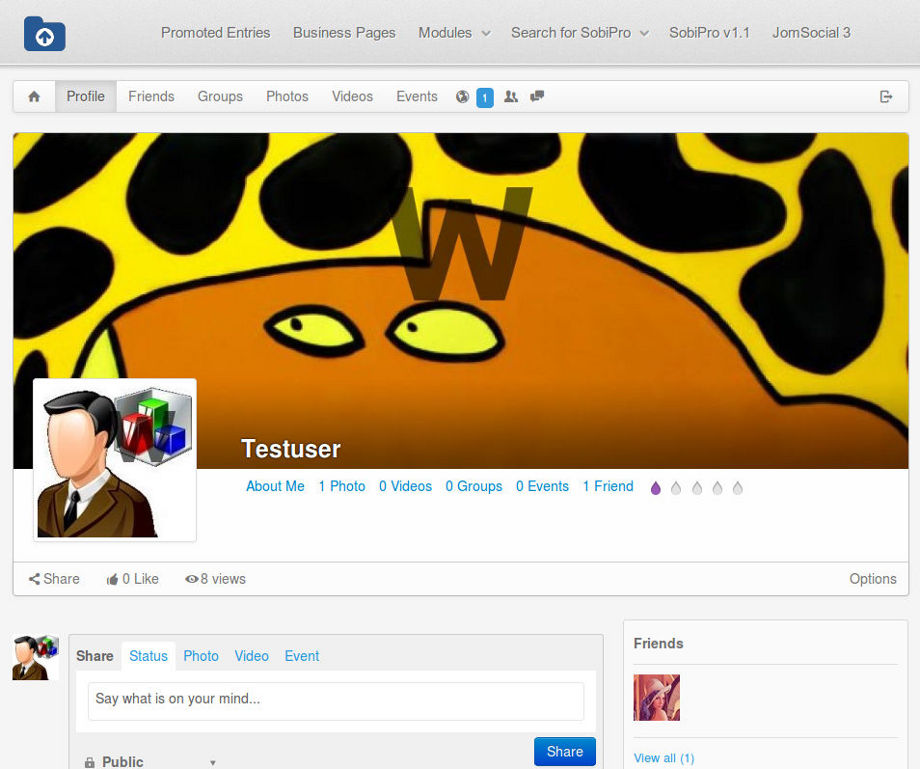 JomSocial: Watermarks in the Wall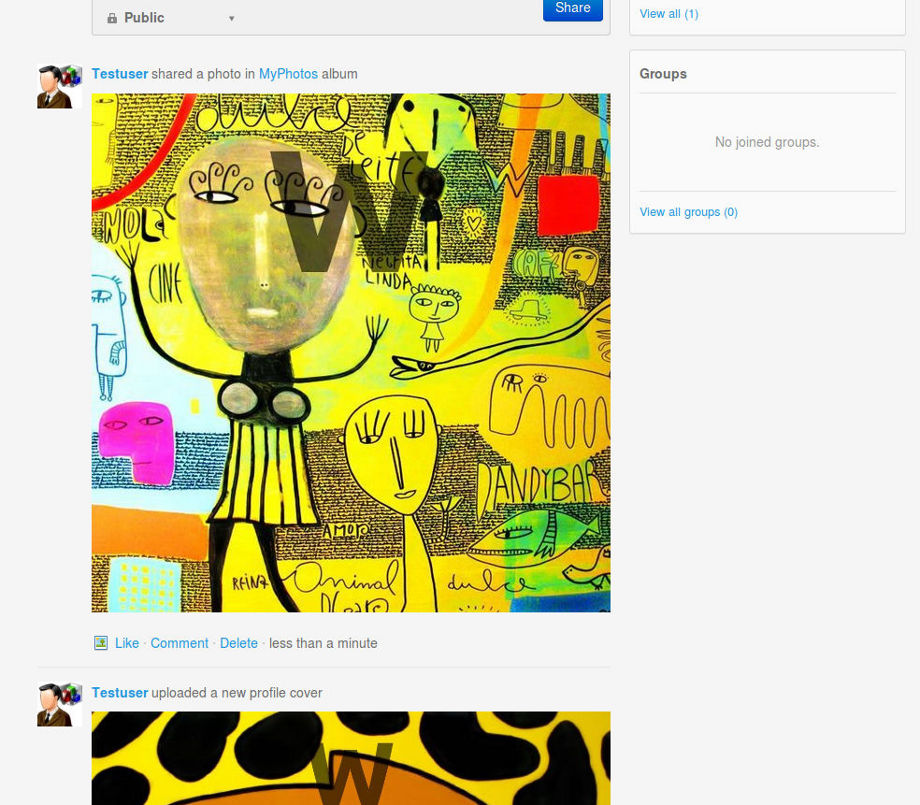 Sample Profile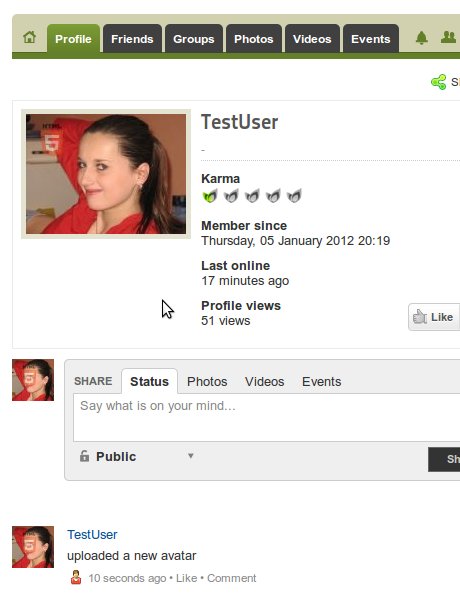 Plugin configuration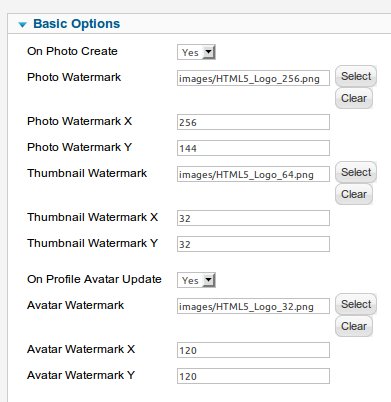 Features
These are the module parameters:
On Photo Create
On Profile Avatar Update
Watermark for Photos
Watermark for Photo Thumbnails
Watermark for Avatars
Aligments: top, middle, bottom, left, right, and center - NEW!
X,Y watermark position
Alpha channel support
Advanced: Watermarked photo from original
The Alpha channel supportis a specfic feature to allow blending between the water mark and the image. Eg watermark with a PNG Alpha 50%. In this way, the watermark appears almost transparent, overimposed on the photo.