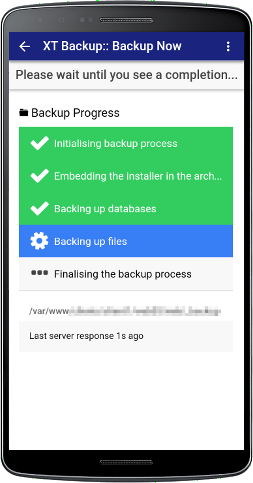 XT Backup for Akeeba is all you need to optimize your data protection and business continuity operations.
XT Backup allows to manage Akeeba on your entire back-up environment to provide a real-time, in-depth and holistic view of your storage environment so you can save time, save money and reduce risks.
To backup from anywhere and whenever you have an internet connection.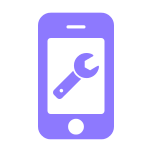 Manage your entire heterogeneous backup environment 24 x 7.
Backup any PHP site or application in seconds.
A convenient backup agenda for busy people. Get reminded, anywhere.
Based on the rock-solid Akeeba Backup technology.
Powered by Akeeba for WordPress, Joomla!, PrestaShop, phpBB and much more.
Requirements - GNU GPL v3.0 License - Pre-Sales FAQ - Installation Services
If you are renewing, please log in to your account before the purchase and remember to apply the loyalty coupon (20% Off).

In a nutshell
XT Backup for Akeeba is a mobile application to manage AkeebaBackup as never before from your smartphone or tablet. AkeebaBackup has a full set of features to manage backups without having to visit its back-end, from remote client applications. XT Backup takes advantage of this functionality from a mobile device to reach new highs.
NOTE: Akeeba Backup is required for XT Backup app. It must be installed, configured and Front-end backup must be enabled.
Pricing
XT Backup Free

For community sites
Examples & Demos
Backup Management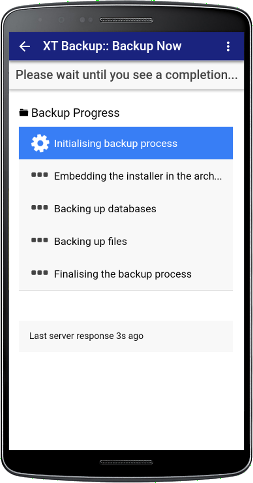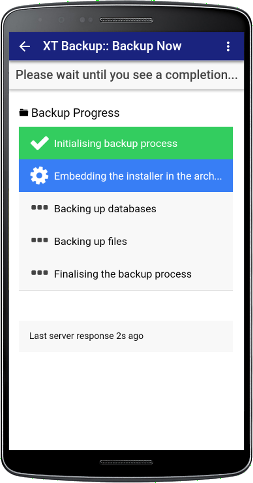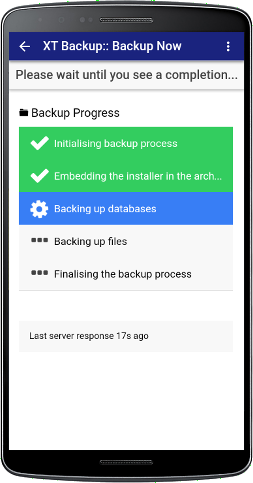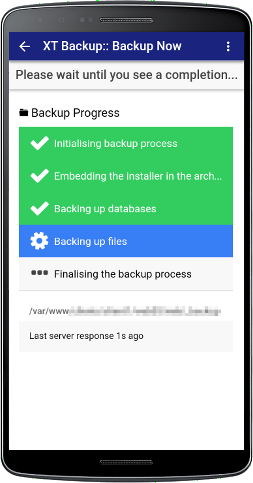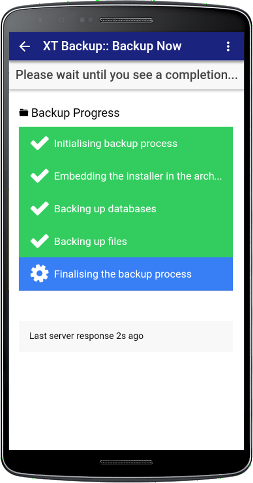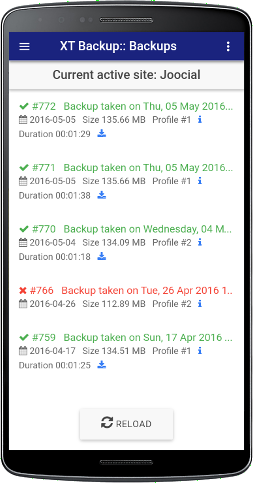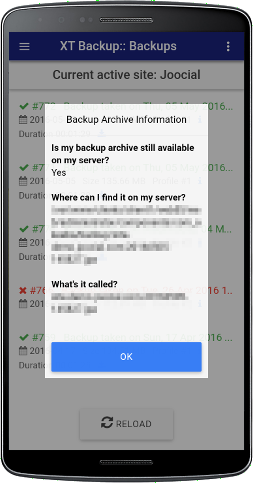 Website Management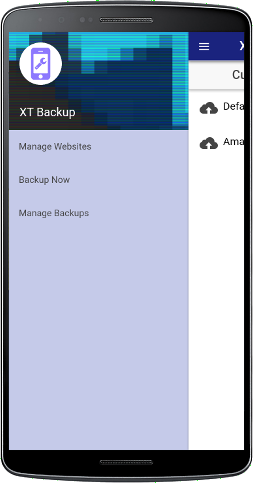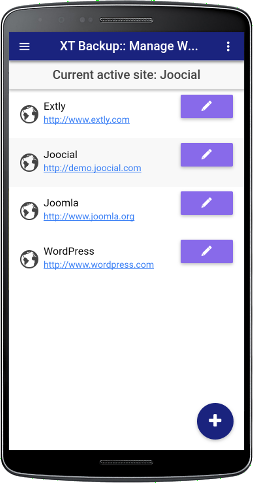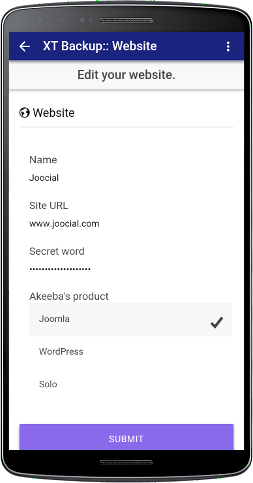 Profile Management and Backup Agenda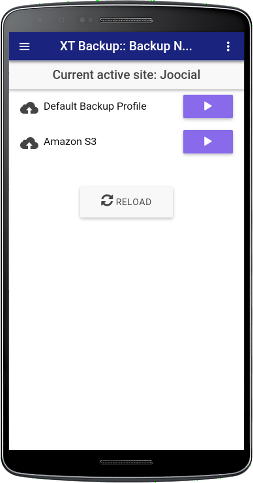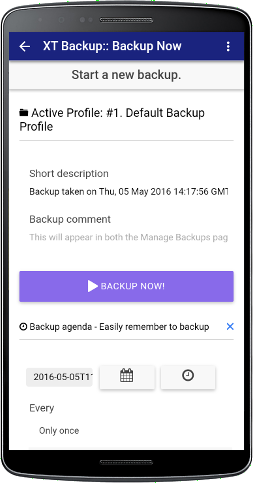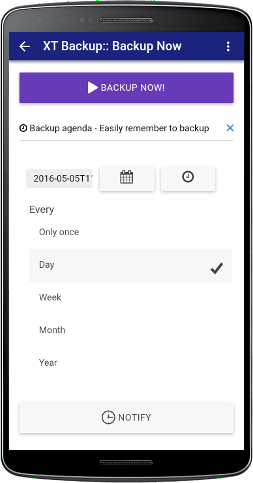 Membership Management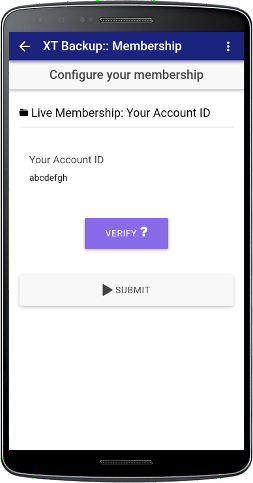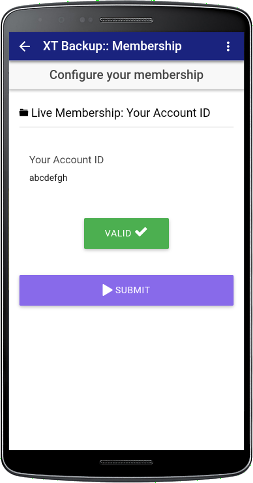 Features
A Phonegap/Cordova application, based on JoomGap, Ionic (an advanced HTML5 hybrid mobile app framework) and Ionic Material. Powered by AngularJS.
Screens

Backup Management
Website Management
Backup Agenda for Profiles
Membership Management

CMSs

WordPress, Joomla!, PrestaShop and phpBB. Beta testers have used it with WHMCS, Magento, YOURLS and other popular PHP scripts.

Platforms

iOS and Android

Device Types

Phone and Tablet

Orientation

Portrait

API

Akeeba Backup JSON API

Extras

Local database, to persist information

Cordova plugins

Datepicker, local-notification, toast and insomnia
Acknowledgement
This mobile application is only possible because of the plethora of awesome open source projects out there today. Particularly, we'd like to acknowledge and thank Akeeba Ltd. and Nicholas K. Dionysopoulos for their solutions and constant encouragement to go beyond our limitations.