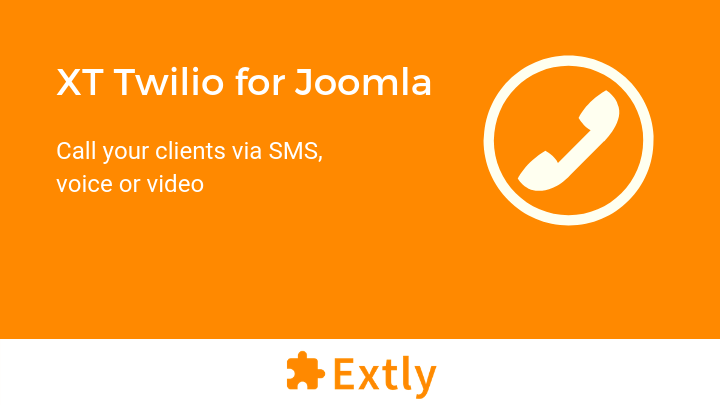 Call your clients via SMS, voice or video

XT Twilio for Joomla integrates your site and Twilio. Joomla and Twilio are a perfect match to bring the possibilities of a first-level communication platform to small and medium-size organizations.
$ 49
XT Twilio for Joomla PRO - 6-month subscription


Requirements - GNU GPL v3.0 License - Pre-Sales FAQ - Installation Services
If you are renewing, please log in to your account before the purchase and remember to apply the loyalty coupon (20% Off).
Looking for an installation / personalization service? Our Installation Service service is the product of dedication, experience, knowledge and a customer-focused mindset.

What is Twilio?
Twilio is a Cloud communications platform that allows building blocks to add messaging, voice, and video in your web and mobile applications.
FAQ: Do I have to buy the Twilio service?
You can start the integration with the free trial credit that provides full API access, and then choose the most convenient plan for you
For more information, https://www.twilio.com/pricing
XT Twilio for Joomla Versions
Examples and Demos