AutoTweetNG Joocial, auto-posting to Web Push Pushwoosh
Pushwoosh helps you address your audience with highly customizable push notifications. Speak to the users on their own language, deliver your values and push the world - https://www.pushwoosh.com/
To configure a channel for Web Push notifications, we recommend to get familiar with the starters guide:
Once the previous step is completed, the configuration of a Web Push channel follows these steps:
Creation of the account and the associated platforms
Pushwoosh provides a unified service to integrate Chrome, Firefox and Safari platforms. At the end of the account configuration, you must have the following IDs and keys to configure Joocial:
Application code
API Access Token
gcm_sender_id, from Firebase configuration
Safari Website Push ID (Optional, required if you are also integrating Safari)
Please, follow these guidelines to configure the platforms:
Service Worker installation
Service workers are declared with a manifest and several files in the root folder.
Manifest definition
Service worker files installation
To simplify this task, we have created a plugin to generate the manifest: Ajax - Webpush Manifest Definition for Joocial
Manifest definition
Enable the Webpush Manifest Definition plugin:
The plugin generates a basic manifest to declare the Web Push service. If you already have other service workers, then you must follow the manual installation steps, and configure the manifest according to your requirements.
Once the manifest is defined, only the service specific file (pushwoosh-service-worker.js) must be copied in the root folder, as shown below.
Service worker files installation
To configure the Service Worker, this file must be copied to the root folder of your website. You must access the main directory of your site (with FTP or your hosting control panel. E.g. /home/myusername/public_html) and copy this file:
pushwoosh-service-worker.js
TIP for Akeeba Admin Tools (or any other firewall)
By default, Admin Tools does not allow the access to these files since they are not part of a standard Joomla site. To enable the access, please add them into "Exceptions / Allow direct access to these files".
The original files, provided by Pushwoosh, can be downloaded here: Pushwoosh Web Push SDK https://cdn.pushwoosh.com/webpush/v3/PushwooshWebSDKFiles.zip. Download and unzip the SDK files.
References
Enable System - Joocial Webpush plugin
Access your Joomla administrative area, visit the Plugin manager and configure the System - Joocial Webpush plugin.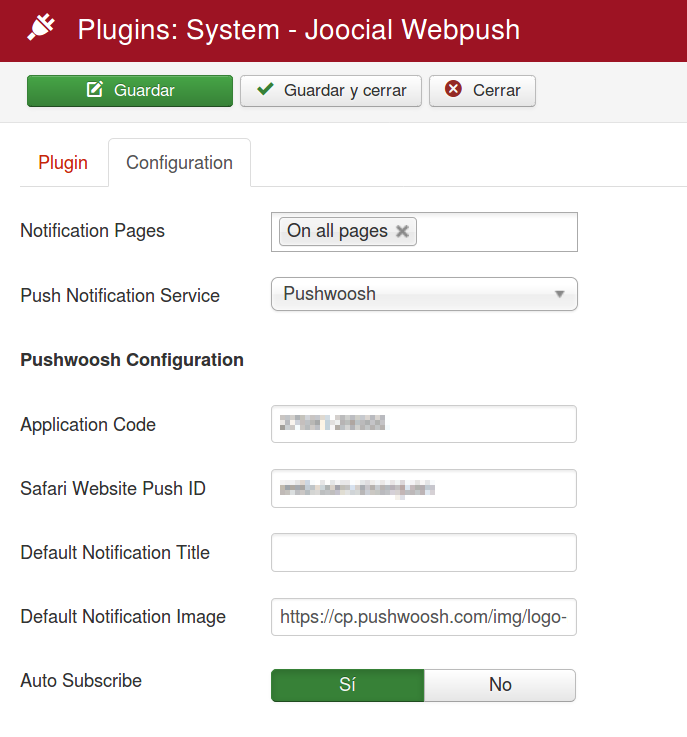 Create the channel Web Push - Pushwoosh
These steps are similar to the rest of the channels. Please, fill the fields, validate and save the channel.
Channel creation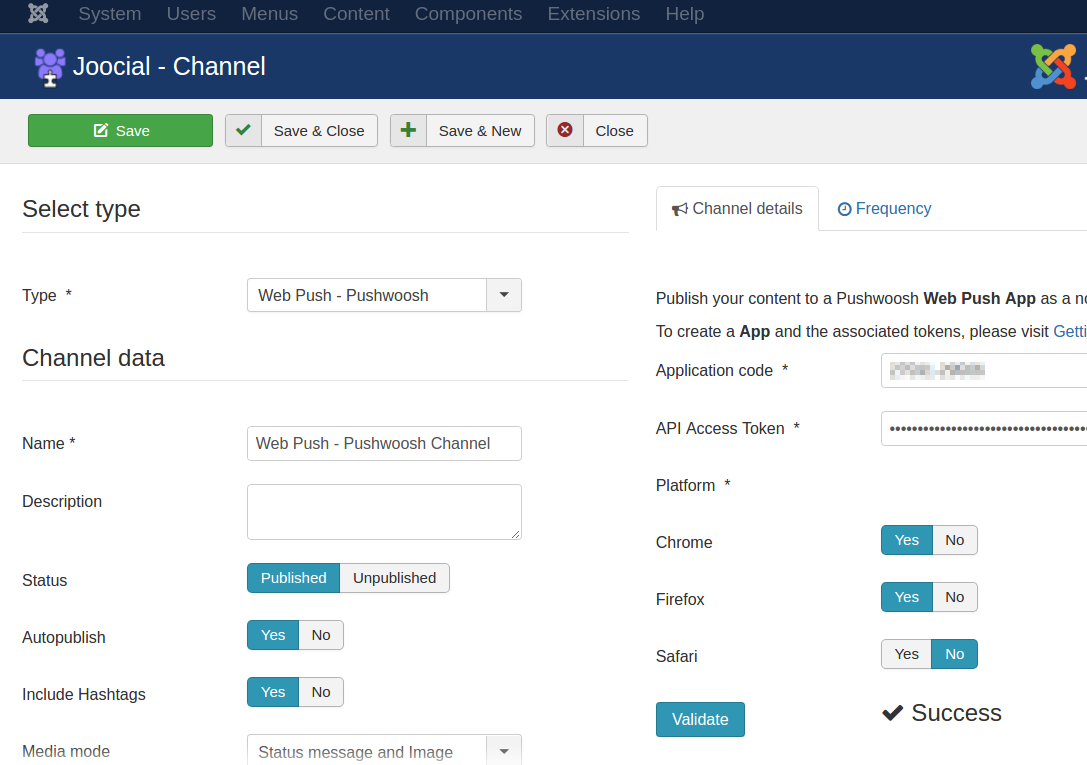 New created channel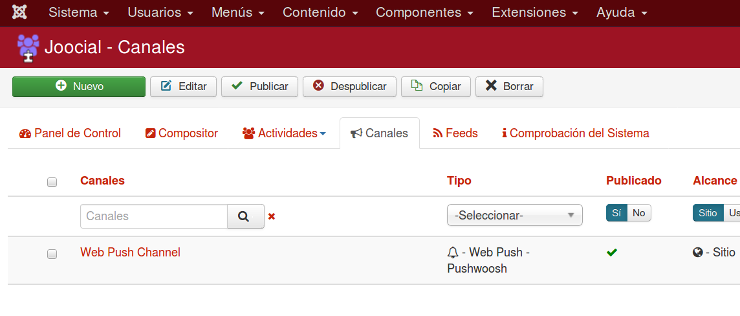 Web push subscription available on the front-end site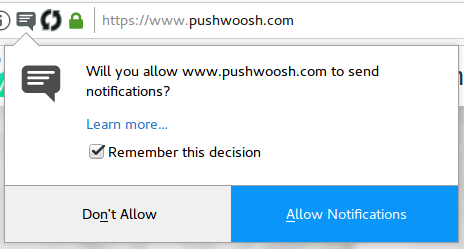 Conclusion
After this final configuration, the channel will be ready to publish notifications in the same way than the rest of the channels.