# Editor
You can access this feature by clicking on Editor in the main menu of Perfect Publisher.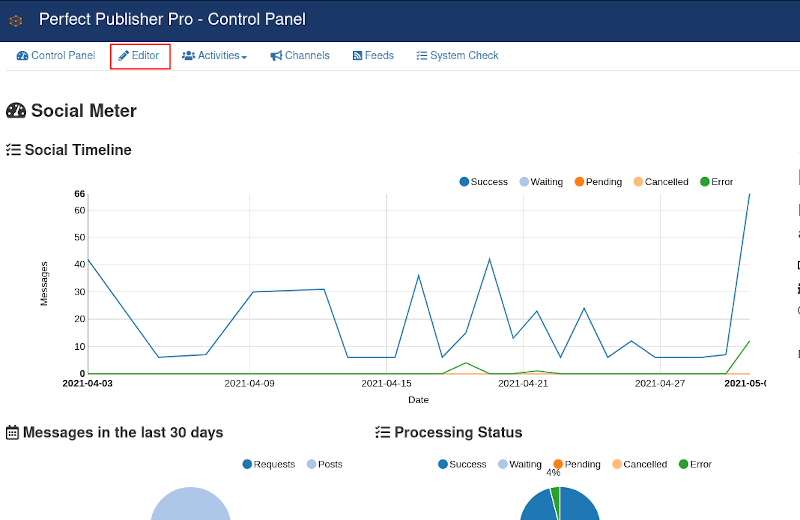 A new post can be generated by two sources:
Post management: Content items generate a message. E.g., a new article or a new entry from an extension

Editor: A message can be created manually and published according to the designed strategy.
In the Editor you will find:
the area to type the message;
URL, image chooser, publishing options (only PRO), channel chooser (only PRO), and agenda (only PRO);
Calendar View (only PRO);
Scheduled messages from all sources.

Area to type the message: includes a character counter to ensure that your messages are compliant with the rules of each social network.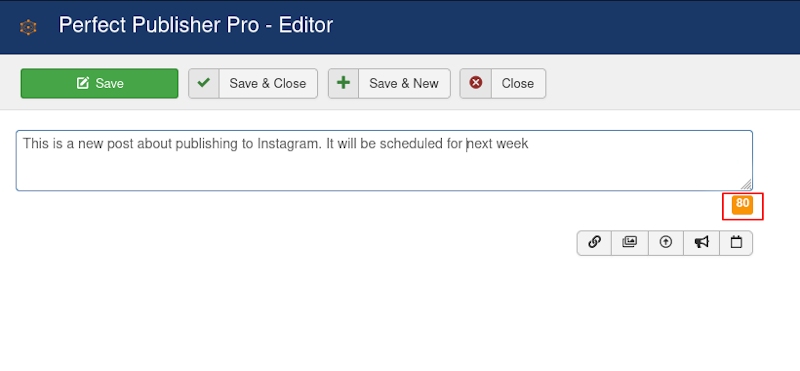 URL: select the URL from your menu items or include the URL: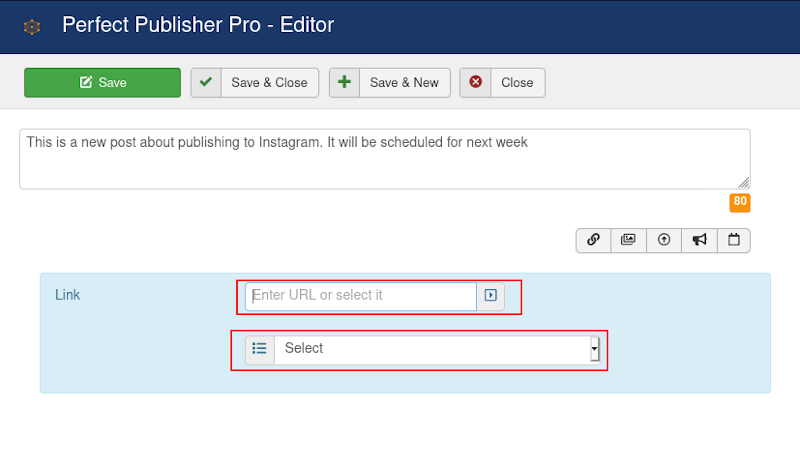 Image: Select an image from your website or include the URL image: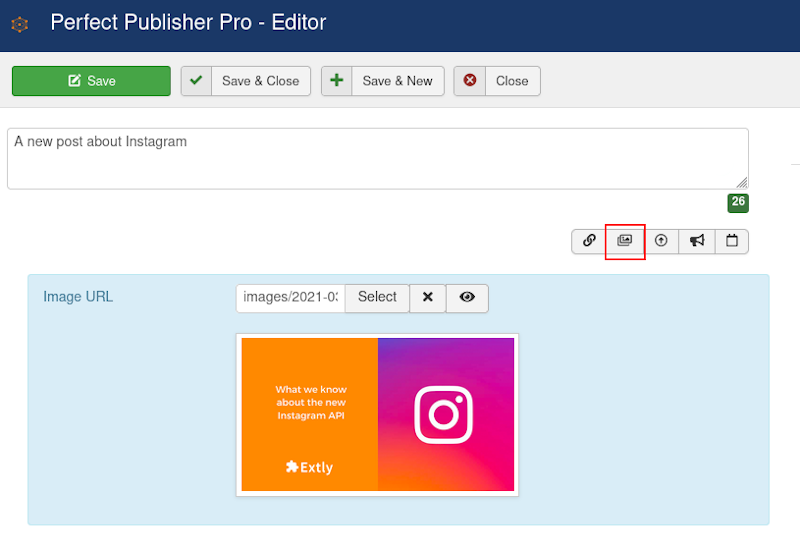 Publishing options (only PRO):
Define how the message will be published: Default, Yes, No, Immediately
Define if the message will be an evergreen
Add hashtags
Add complementary text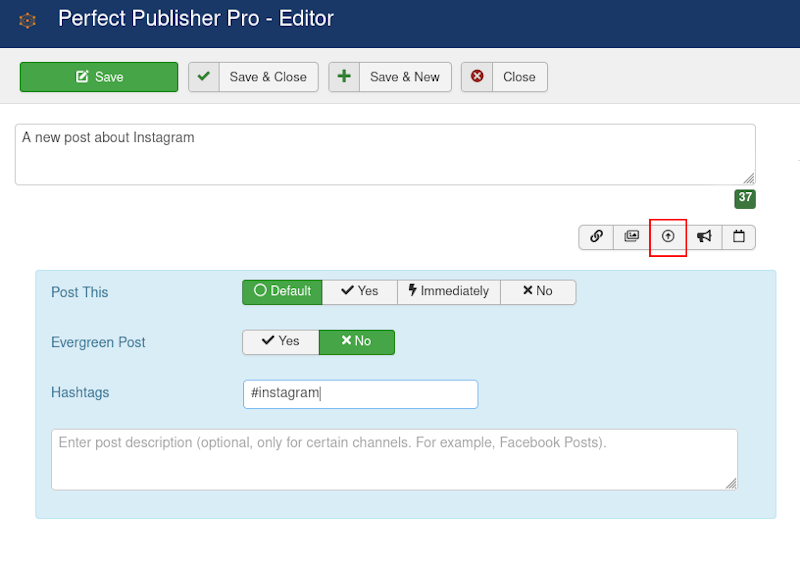 Channels (only PRO): select the channels where the message will be published. By default, to all channels.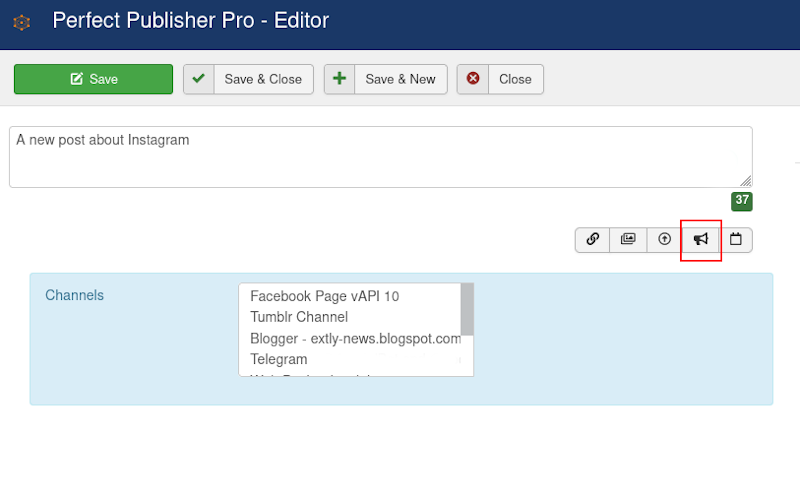 Agenda (only PRO): Define the publishing dates for the post.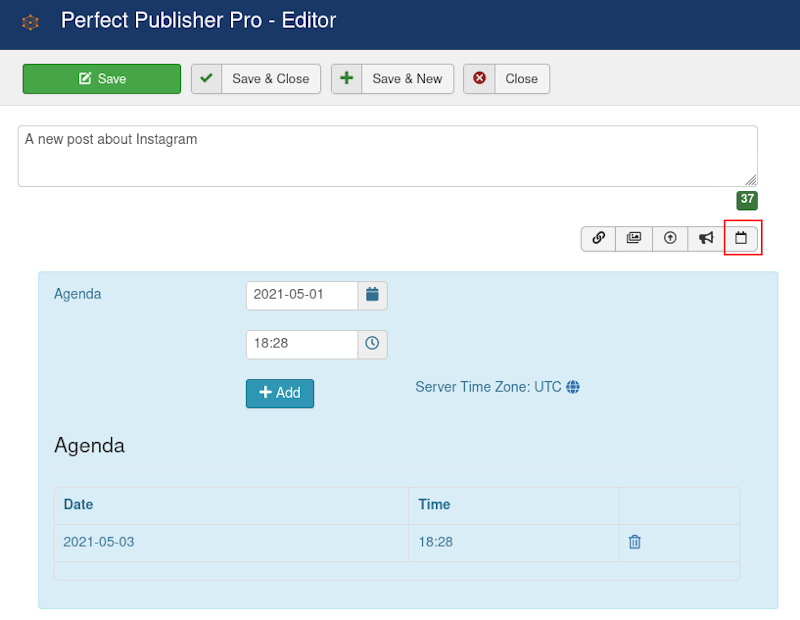 TIP
About World Clock & Time Zone Map: all times are related to the server time zone. Please, remember to adjust it according to your audience.
Calendar View (only PRO): Monthly, weekly or daily view of all your scheduled messages: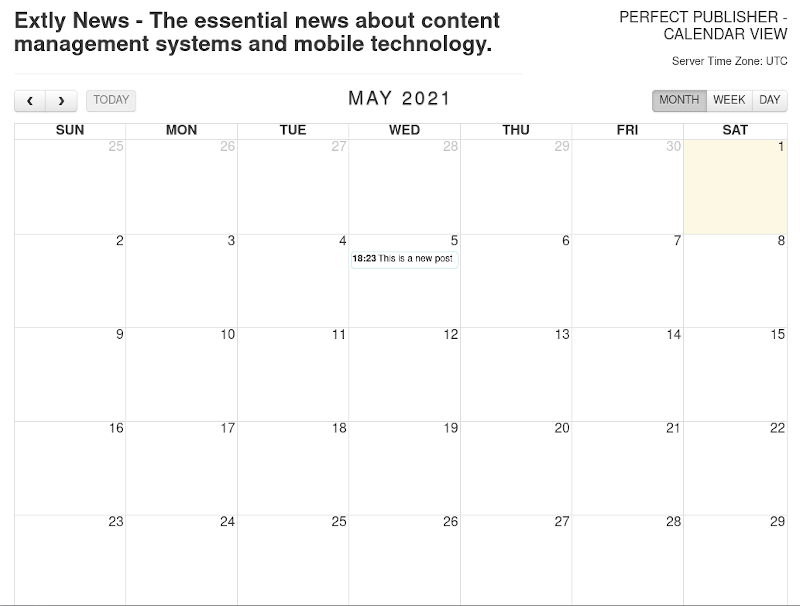 # Frequently asked questions
For more information, visit the Frequently Asked Questions (opens new window)