# Control Panel
Prerequisite: Tutorial: How to AutoTweet from Joomla! in 5 minutes (opens new window)
Control Panel is the main access point to all features.
Main menu: navigation tool to access all back-end features.
Social Meter: a graphical representation of the latest processed and waiting requests and posts. In a glance, the general status can be known.
Shortcuts to the main channels and features.
Joocial: Access to the Virtual Manager.
Access to Extly Customer Support and other resources.
TIP
In Control Panel, new releases notices are occasionally shown.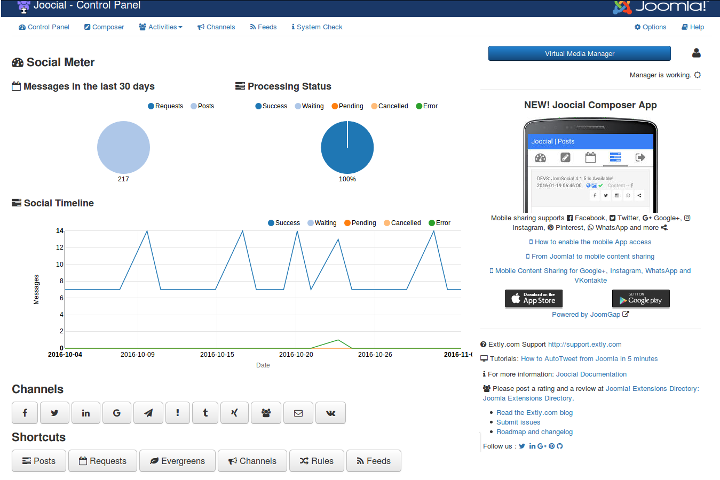 # Frequently asked questions
For more information: https://www.extly.com/docs/perfect_publisher/faq/ (opens new window)
# General - Troubleshooting
For more information: https://www.extly.com/docs/perfect_publisher/faq/troubleshooting/ (opens new window)