# How to Autopost from Joomla! to Pinterest
In this tutorial, we are going to show how you can autopost from Joomla! to Pinterest.
Prerequisites:
AutoTweetNG Free, Pro or Joocial 8.24 or superior
A Pinterest account
Once you have checked the prerequisites, proceed with step 1.
# STEP 1: Download and install AutoTweetNG/ Joocial
Download the extension from Extly's Download Area (opens new window), unzip and install AutoTweetNG/ Joocial in Joomla! backend with the standard procedure.
About AutoTweetNG/ Joocial updates: Install the update with the same procedure.
Once you have proceeded with the installation:
-AutoTweetNG component has been installed -System plugin-AutotweetAutomator has been installed and enabled to process new content and posts every 3 minutes -System plugin - AutotweetContent has been installed and enabled to publish Joomla! content.
TIP
Remember to assign your Download ID to enable all features.
# STEP 2: Create an app
Login at https://developers.pinterest.com/apps/ (opens new window) with your Pinterest username and password. Go to Create App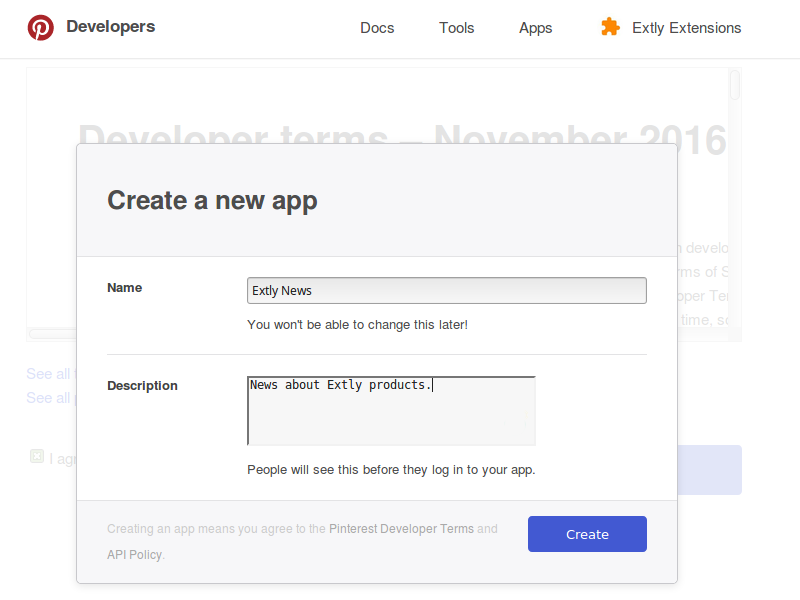 Fill the application details and create the application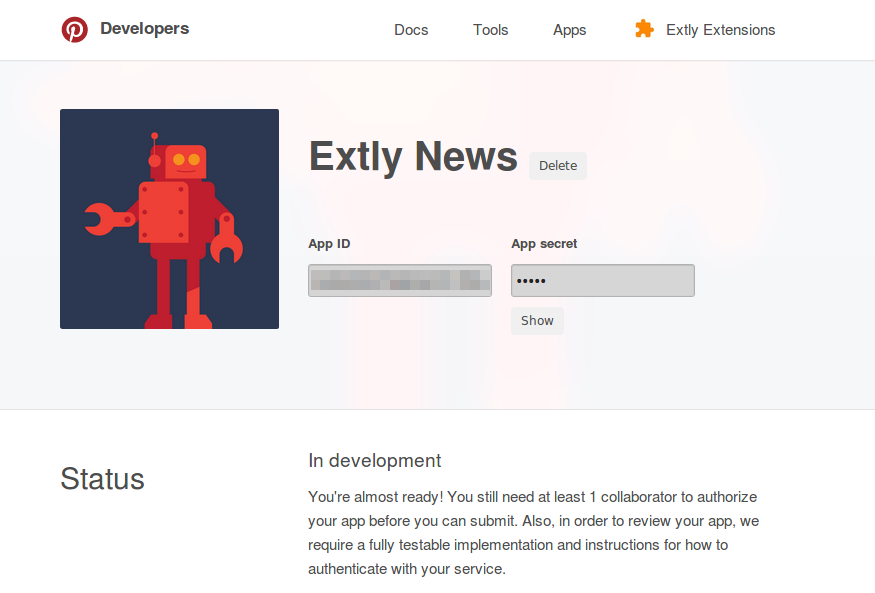 Assign the Authorized Redirect URL's.:
https://www.YOUR-DOMAIN.COM/administrator/index.php?option=com_autotweet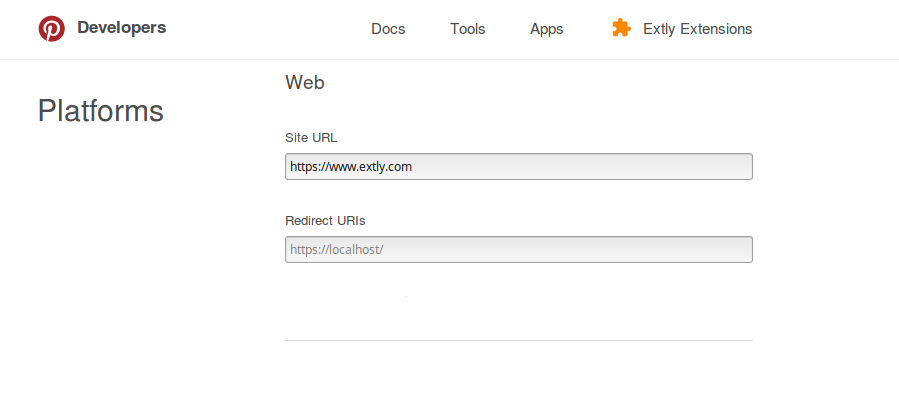 Submit the App for review.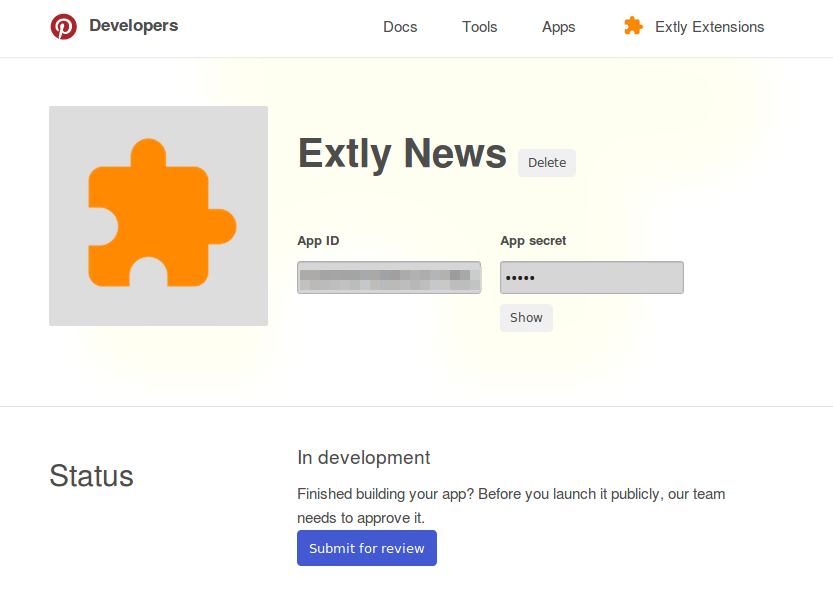 # STEP 3: Create and authorize a social channel
Go to AutoTweetNG/ Joocial Control panel, select Channels tab to create a new channel.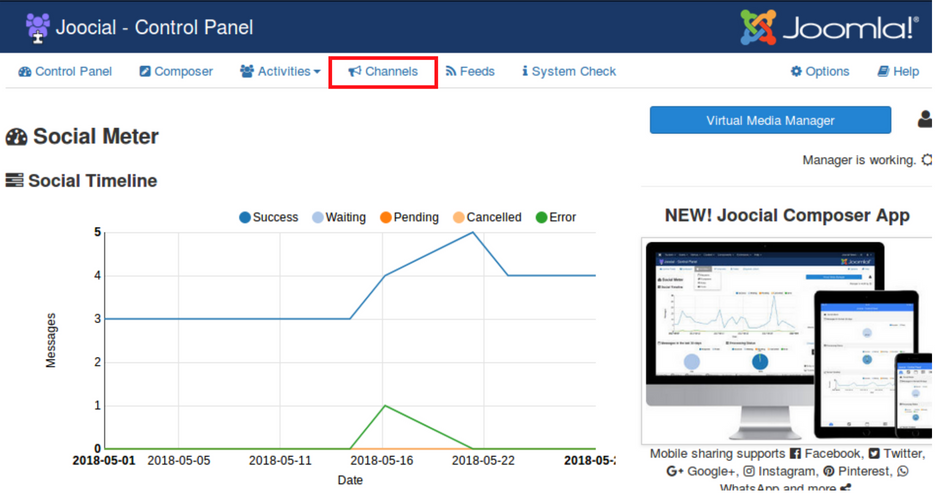 On Channel Tab, click on New, select the Channel Type and complete the App ID and App Secret. Save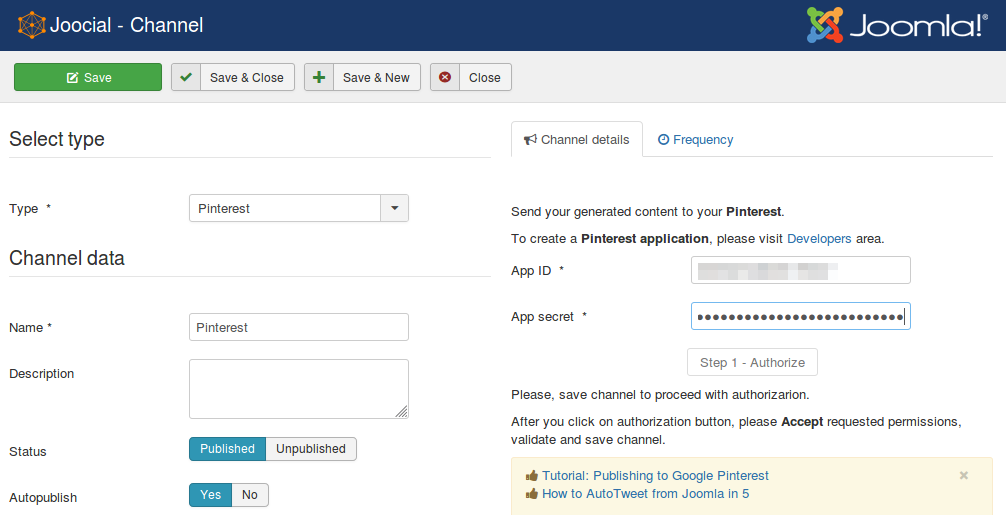 Click on "Step 1: Authorize"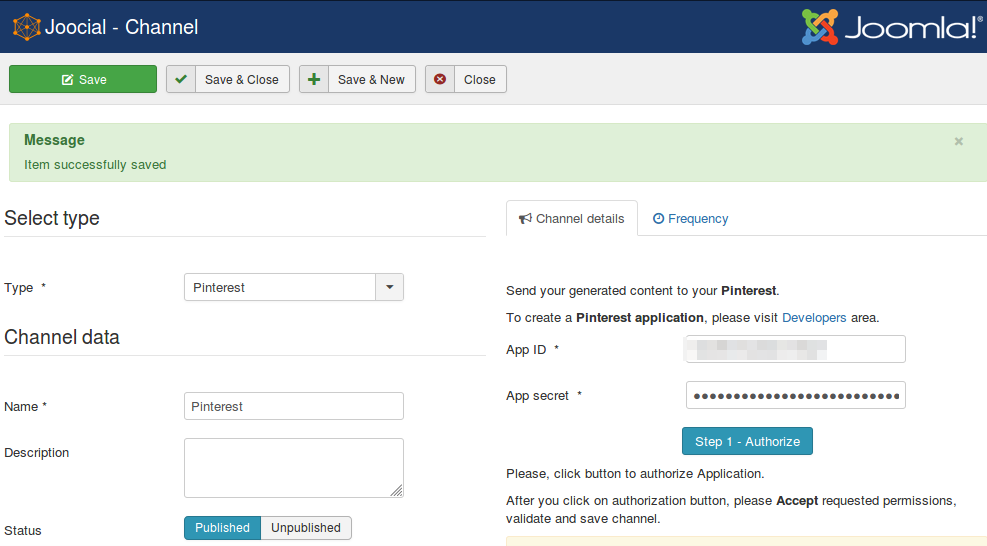 Accept the permissions dialog.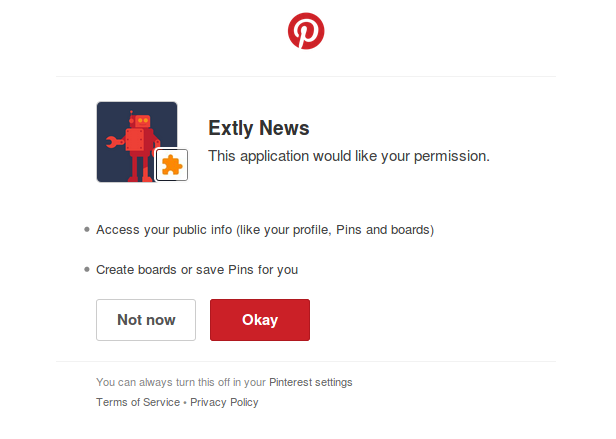 Click on "Validate". The Access Token and User ID will be filled and save. Select the Board.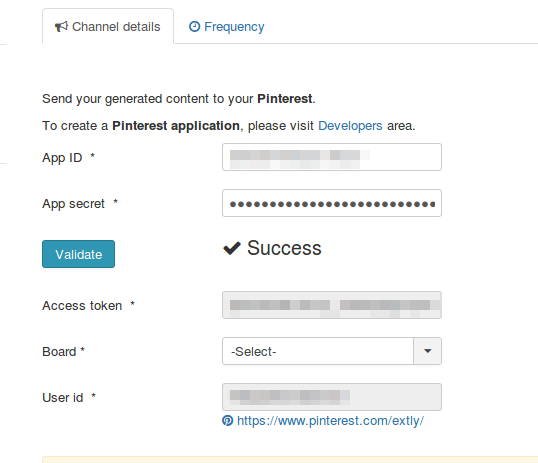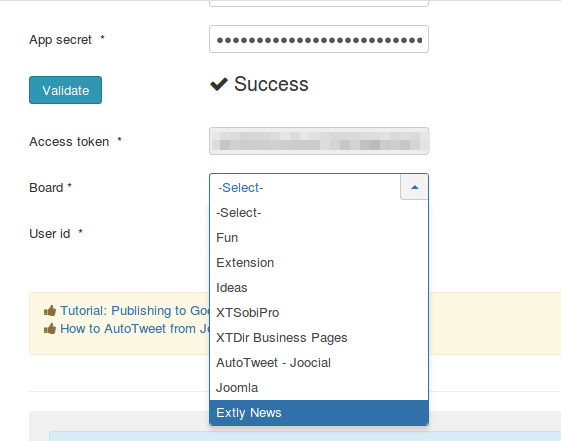 AutoTweetNG/ Joocial is ready to publish!
A new authorization Access Token has been granted.
A new Pinterest Channel has been created.
By default, all new articles are going to be published on Pinterest.
# STEP 4: Create a test article
Create an article
Check the Request list
Wait 3 minutes, visit the front page
Check the Posts list
Check Pinterest.