Installation Guide
XT Backup for Akeeba is a mobile application to manage AkeebaBackup as never before from your smartphone or tablet. AkeebaBackup has a full set of features to manage backups without having to visit its back-end, from remote client applications. XT Backup takes advantage of this functionality from a mobile device to reach new highs.
XT Backup App is available for Android devices and Apple iOS devices.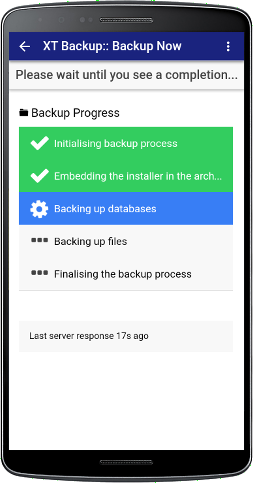 Akeeba Backup is required for XT Backup app to work. Akeeba Backup must be installed, configured and Front-end backup must be enabled.
Please, follow these steps to complete the installation and know more about backup management in the mobile app:
To install the mobile app, please, visit the following chapter according to your device platform:
Akeeba's Public API for front-end and remote backup must be enabled
Please, visit this chapter to know more about each feature: Backup management
Yes, Akeeba Backup has a standalone version. It is oriented to backup any PHP solution: https://www.akeebabackup.com/products/akeeba-solo.html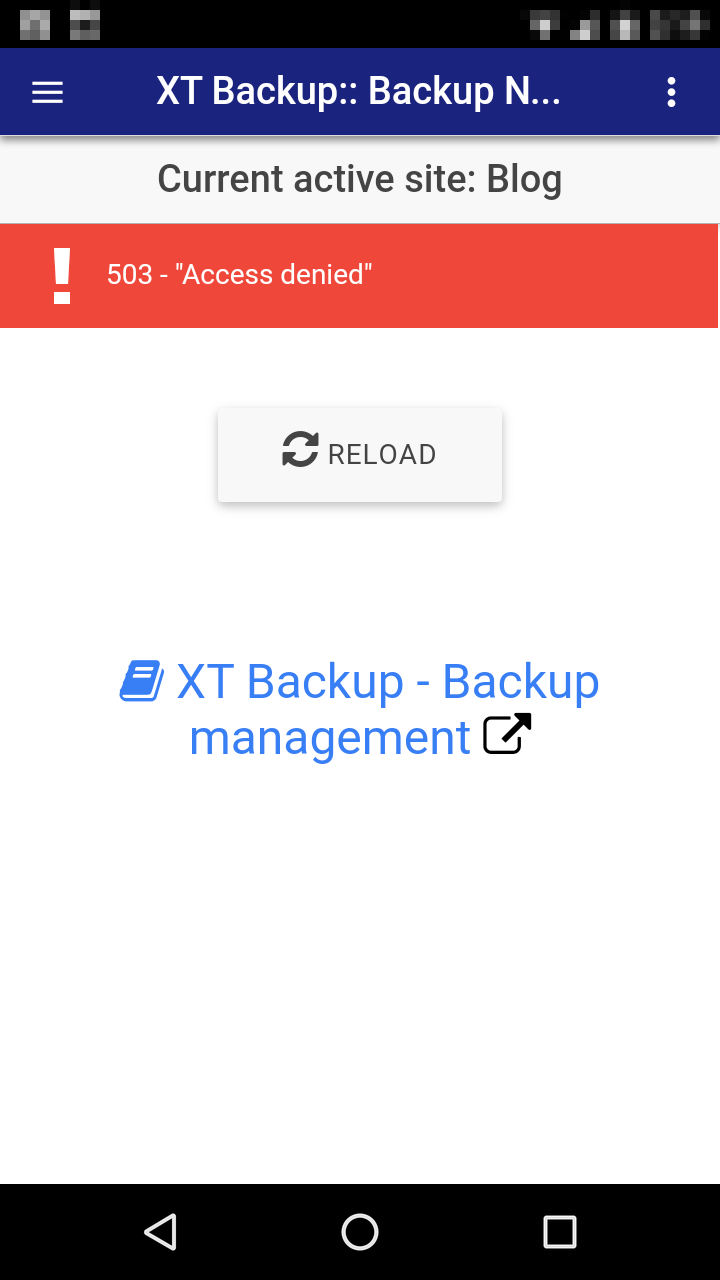 Akeeba's Public API for front-end and remote backup is not enabled, or the assigned Secret word does not meet Akeeba security policy.
We recommend secret words that meet the security policy and can be easily entered in the mobile application. For instance: Ab_54c21_54D21!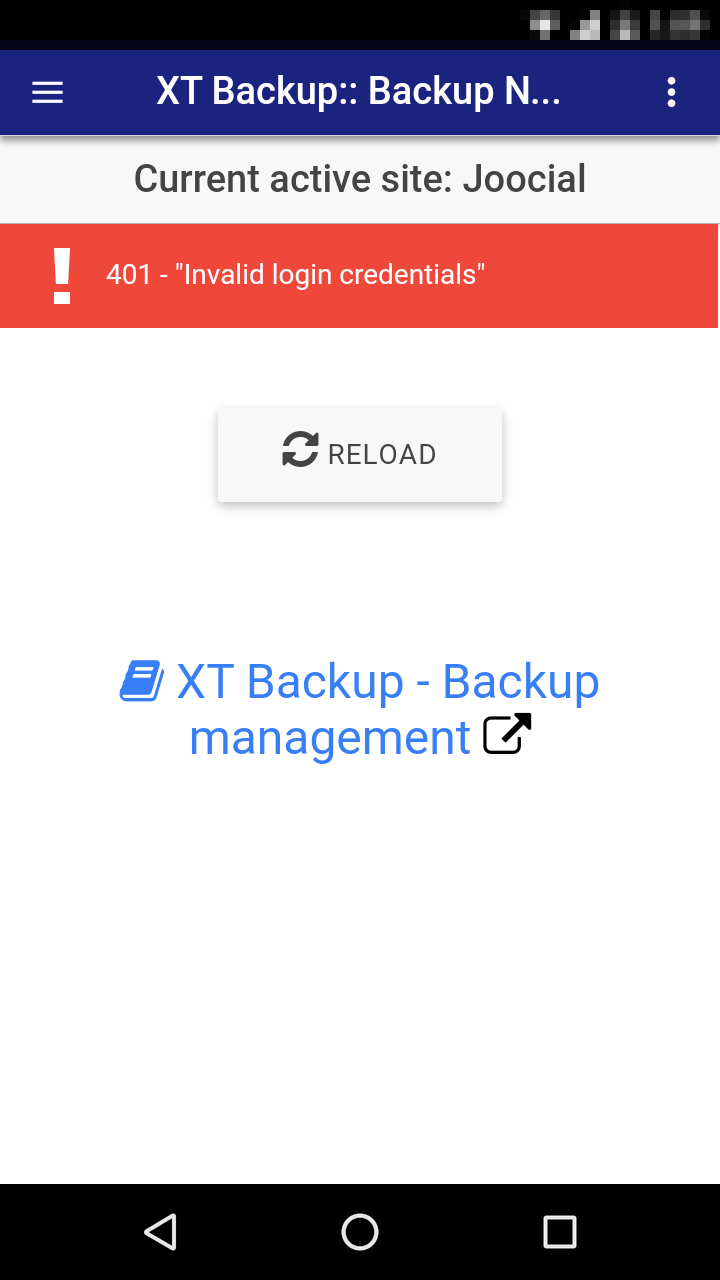 The entered secret word is wrong. Please, check it and assign it again.