XTDir Multi-Category Extended Search for SobiPro
SobiPro is the most advanced multi-directory component for Joomla!, To take advantage of the multi-category search, we have implemented a customer idea to empower the search possibilities. This new feature allows to define and enumerate the branches of the category tree that can be selected by the user.
Sample search form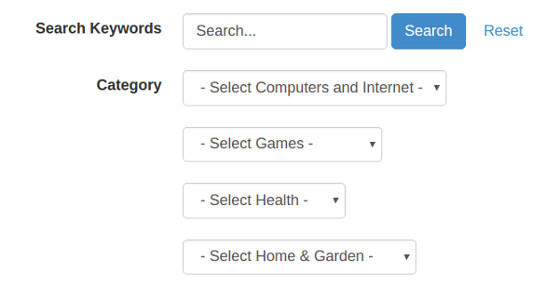 Configuration - Extended Search for SobiPro
To configure the branches that will be shown, you must enter them in the new field Multi-branch Render: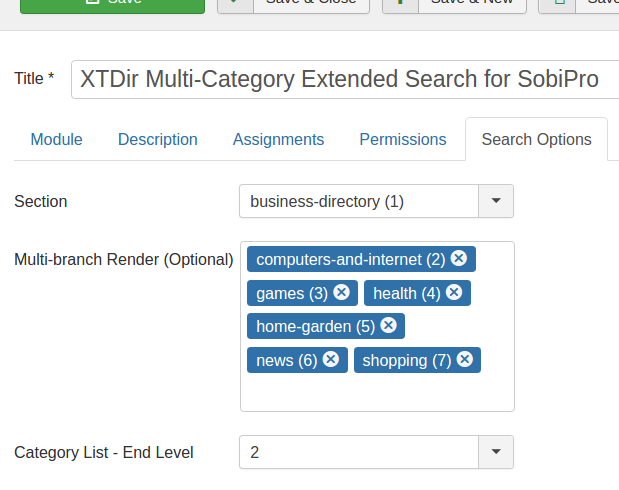 Reference
Particularly, we have extended the way that labels can be customized to allow the customization for each category and level:
Copyright © 2007-2017 Extly Extensions - All Rights Reserved.

Joomla! name is used under a limited license from Open Source Matters in the United States and other countries. Extly.com is not affiliated with or endorsed by Open Source Matters or the Joomla! project.