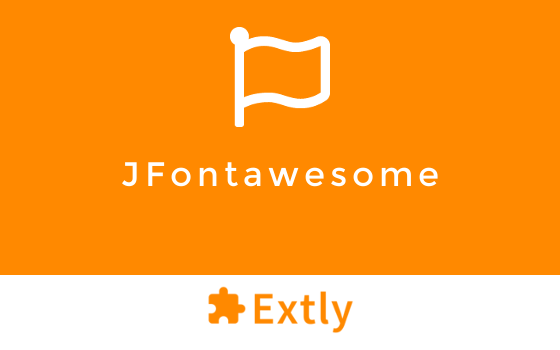 Icons. Easy. Done.
"Get vector icons and social logos on your website with Font Awesome, the web's most popular icon set and toolkit."
In a nutshell
In our quest to develop the perfect Bootstrap theme implementation, we've developed this plugin to integrate Font Awesome as a system plugin for Joomla.
Github JFontAwesome https://github.com/anibalsanchez/JFontAwesome
Parameters
Usage Method: Web Fonts with CSS or SVG with JS.
Icons: All, Solid, Regular or Brands.
Use CDN: Font Awesome Free CDN, No, or Custom.
Active at the Backend: Yes / No
Examples & Demos
How do I learn more about Font Awesome ?
Visit the Font Awesome website at https://fontawesome.com/get-started.