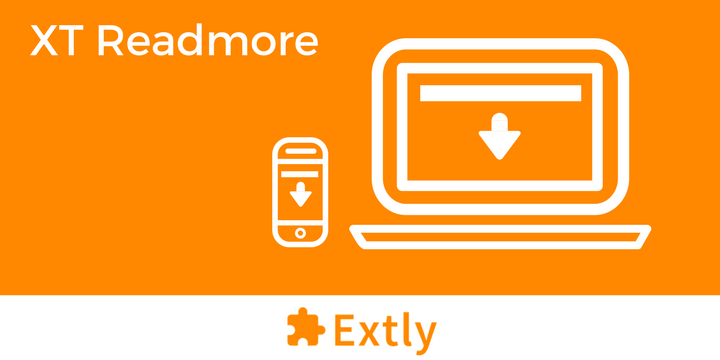 XT Readmore implements a smooth and responsive technique for collapsing and expanding long blocks of text with 'Read more' and 'Close' links
XT Readmore works collapsing and expanding long blocks of text. In this way, the page only loads the defined intro text, with no need of the addition of any other setting in your articles.



The plugin is powered by jedfoster/Readmore.js.
For more information, please, visit jedfoster/Readmore.js
Requirements - GNU GPL v3.0 License - Pre-Sales FAQ - Installation Services
If you are renewing, please log in to your account before the purchase and remember to apply the loyalty coupon (20% Off).
Looking for an installation / personalization service? Our Installation Service service is the product of dedication, experience, knowledge and a customer-focused mindset.

Benefits
Improves page load time.
Prevents large block of text showed when page loads
Light and Responsive.

Examples & Demo
Example 1: XT Readmore enabled, desktop.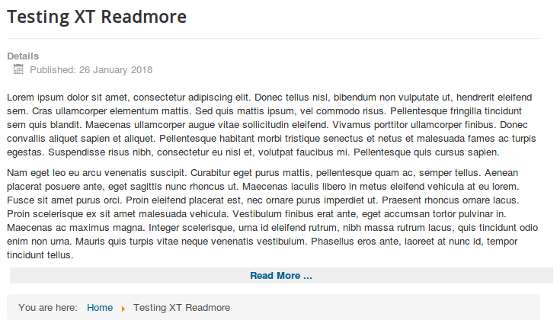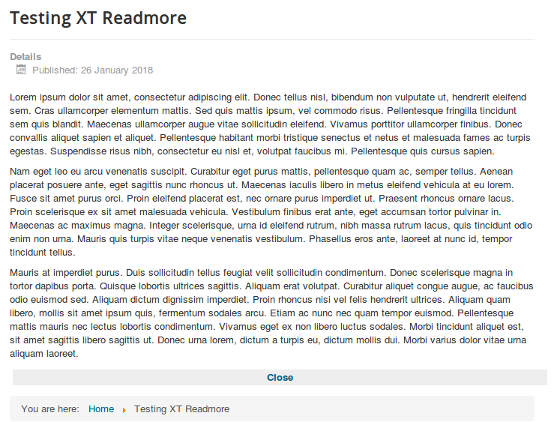 Example 2: XT Readmore enabled, mobile.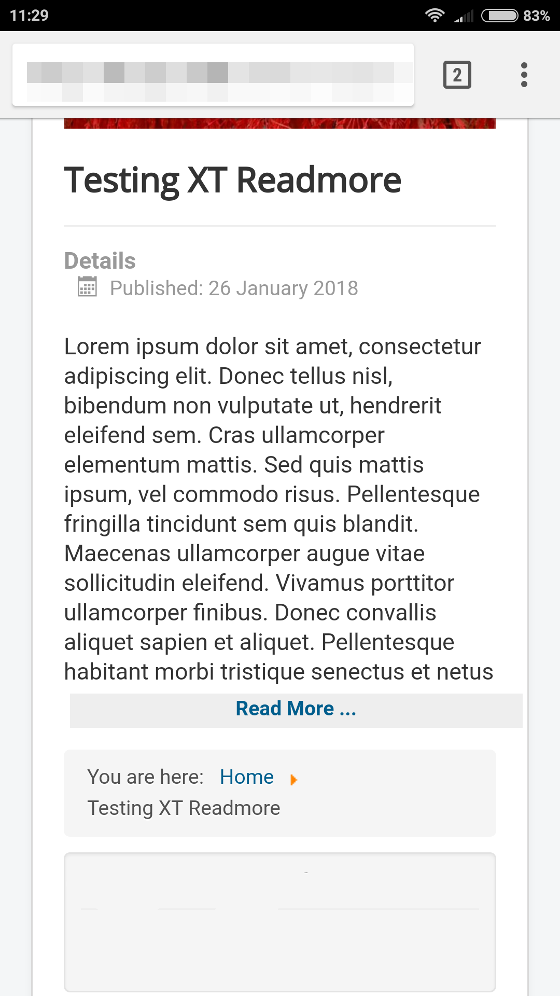 XT Readmore Configuration
Tips to configure the plugin: Define the included URLs. For example: /blog. One URL per line. Adjust the Collapsed Height to your site.
Selectors: JQuery Selectors to choose elements to be analyzed.
Collapsed Height: If the Height of the element is bigger, then it will be shown collapsed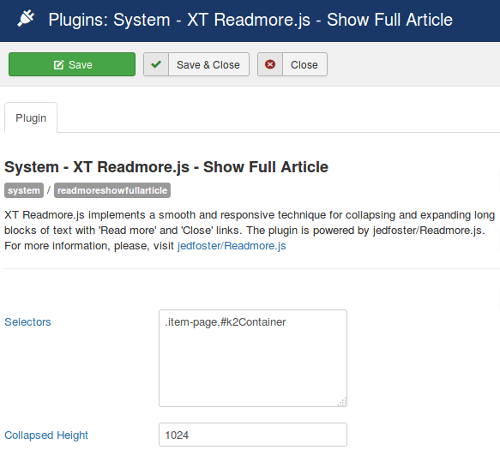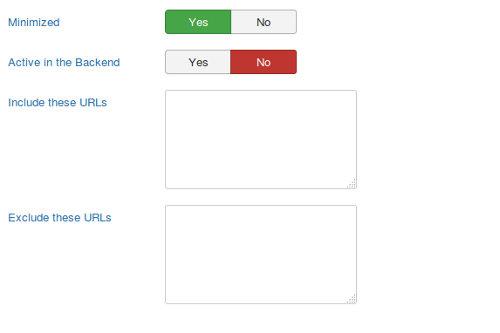 Minimized: Minimized JavaScript
Active in the backend: Activate to use Font Awesome in the backend
Include these URLs: Include the script only in these URLs