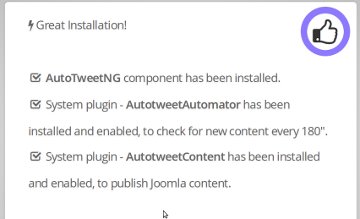 JImpress is an impress.js implementation for Joomla.
Impress.js a presentation framework based on the power of CSS3 transforms and transitions in modern browsers and inspired by the idea behind prezi.com.
We've developed JImpress to have a convenient way to:
Visually document our work,
provide attractive web presentations,
and record video webinars,
empowered by CSS3,
to learn transforms and transitions,
inspired by the idea behind prezi.com
....
No more ideas to add
But I want to show Yoda
Side by side in this list
Almost there
Use the source, Luke ;)
How It Works
It works as a Joomla template "jimpress". It loads all required files to show the content slides, following the original Impress.js structure.
Installation & Upgrading
You only need to install the template and assign it to a menu item. It just shows the main component, so you can freely insert new slides.
For example, you can show an article with all the slides inside.
The original impress.js files are copied with no modifications. If you want to upgrade to a new version, you can download and copy them over the old ones.
From Impress.js, How To Use It
Use the source, Luke ;)
If you have no idea what I mean by that, or you just clicked that link above and got very confused by all these strange characters that got displayed on your screen, it's a sign, that impress.js is not for you. Sorry.
Examples and Demos
License
JImpress is released under GNU/GPL Version 3 license. It is available for free. http://www.gnu.org/licenses/gpl-3.0.html GNU/GPL
Requirements