Requirements - GNU GPL v3.0 License - Pre-Sales FAQ - Installation Services
If you are renewing, please log in to your account before the purchase and remember to apply the loyalty coupon (20% Off).
Looking for an installation / personalization service? Our Installation Service service is the product of dedication, experience, knowledge and a customer-focused mindset.

Benefits
Integration of your site with Algolia, with no more complications than the connector configuration.
Integration with Joomla Content (Articles), K2, EasyBlog, EasyDiscuss, JReviews, HikaShop, SobiPro and JCalPro.
Integration with WordPress and WooCommerce ... and more coming!
Improved navigation by instant search and autocompletion. Modules for instant search and autocompletion.
Search relevance: textual, business and personalization at user and group level, powered by Algolia engine.
Search beyond the box: improve the UX by browsing, faceting, and suggestions.
Multi-Connector Sitewide search: one single search with immediate results for the whole site.
Multi-Section search for SobiPro: search for SobiPro in all indexed sections and entries.
Full Multi-lingual site search: one single search box to query in all the site languages.
Module sample layouts for Bootstrap 2 and Bootstrap 3, with images and links.
Autocomplete Module for the Administrator
What is Algolia?
Main Features
XT Search for Algolia has mainly three features to implement Algolia Search.
1.1. XT Autocompletion module - Joomla
This is the primary module that renders a simple search box. This module displays search results "as you type" in an autocomplete menu using Algolia's search engine.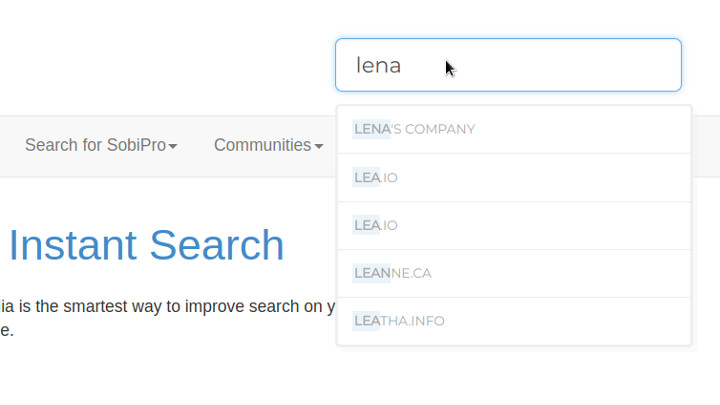 The same module can also display the search results with thumbnails. This is particularly useful for e-commerce sites:
2. XT Instant Search module
This module allows creating an instant search results page where the whole page (results, filters, facets, and pagination) is updated as you type, to provide end-users with a lightning-fast search experience.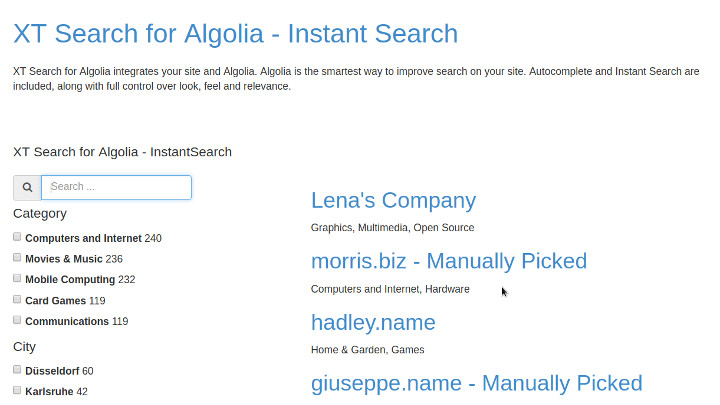 3. XT Browse by Facet module
The module shows a cloud of tags to offer shortcuts to the advanced search. The module can be positioned in other pages of the site as a way to lead the user to the advanced search.
XT Indexer
The indexer process is the heart of the extension. It crawls the site and processes the information to submit it to Algolia's search engine. At this time, it has connectors to Joomla Articles, K2, SobiPro, JCalPro, EasyBlog, JReviews and HikaShop. The indexer process can be executed from the backend, externally via an URL or from the server command line (CLI).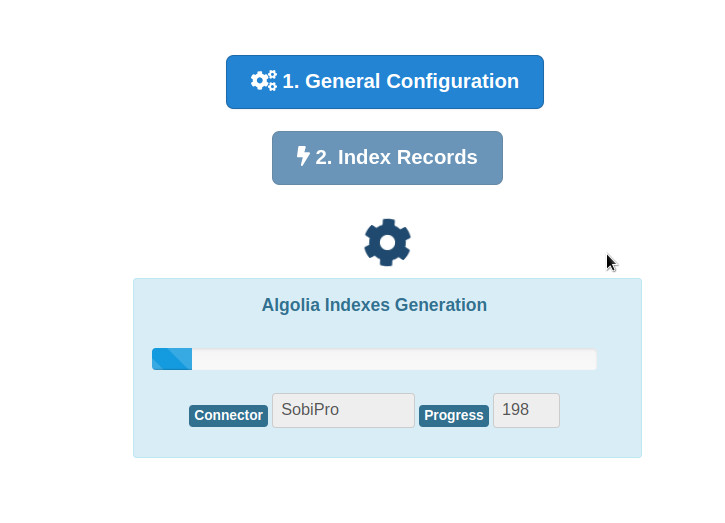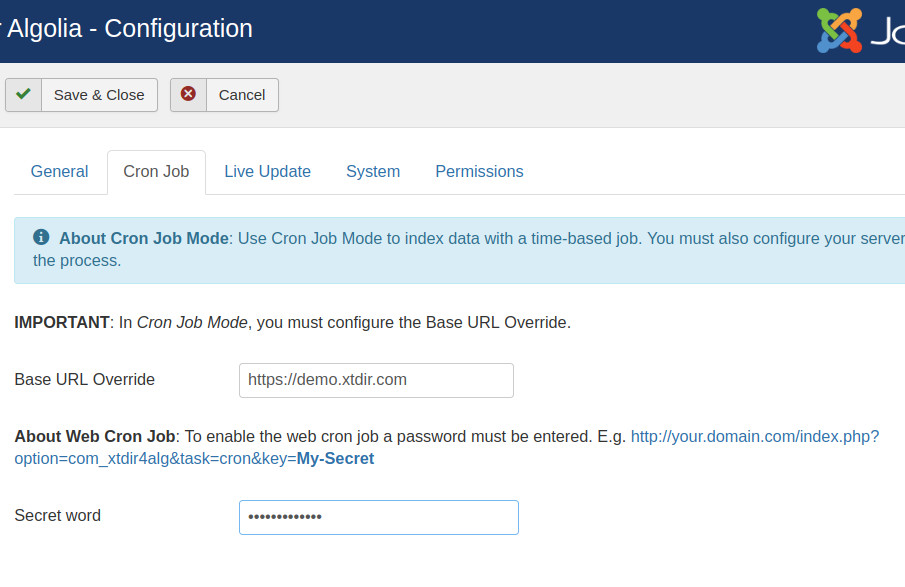 Advanced Customization
Once you become familiar with Algolia, XT Search and the associated modules, there is more one level of customization that can be achieved to configure the User Interface Widgets.
Extra Facets
Custom sortBy
Custom transformData
Custom templatesItem
Examples and Demos
In our demo site, you can check how XT Search for Algolia works with SobiPro. Please, check it here in the demo site http://demo.extly.com, where you can find a SobiPro v1.4.7 business directory, with 2.000 more entries to fill the catalog.
Leading Case: San Juan Turismo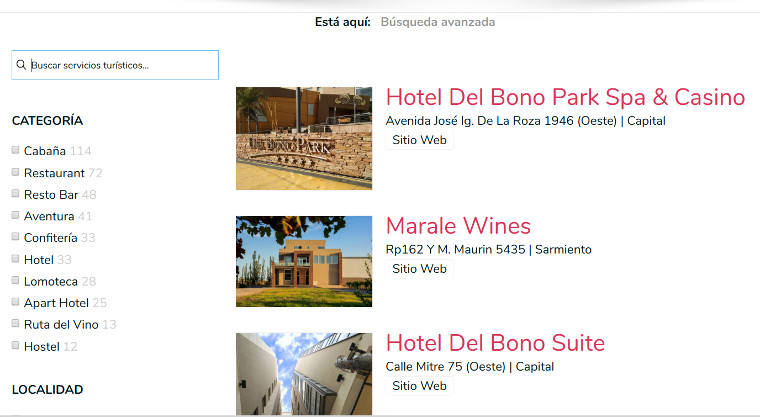 XT Search for Algolia in a Smartphone
XT Search for Algolia - Instant Search and Autocompletion for Your Site