AutoTweet is going to be distributed by Prieco
Dear Customers,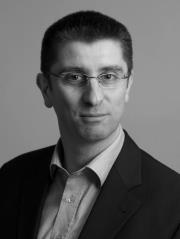 For reasons that are strictly private I can no longer develop and support AutoTweet. The good news is, that our partner Prieco will continue the work and take over AutoTweet and all other 1st-movers.com extensions. - Thx to Anibal!
Starting from July 23th, 2012, AutoTweet and the family of extensions are going to be distributed and supported by Prieco on www.extly.com. Also all subscriptions are transfered and still valid.
We will migrate the files and database on July 22th and we need a maintenance window to do it. So the site will be offline for some hours on July 22.
After the migration, 1st-movers.com is in some kind of "readonly mode". This means you can login and you can read articles and other content on the site, but you can't post, subscribe or downlaod something. On the new site (www.extly.com) you will find the support forum, download area and you can manage your subscriptions. You can login to the new site with your 1st-movers.com account data.
Finally, I would like to thank all of you, have supported AutoTweet in recent years! I'm sure you and AutoTweet are in good hands with Prieco.
Kind regards
Ulli, 1st-movers.com