XT Massive Image Optimizer
Optimize all your website images at once
XT MIO is a complete image optimizer solution that will increase your website's performance and storage by reducing the file size and improving the characteristics of large batches of images.
XT MIO works on servers running WordPress, Joomla, PrestaShop, Drupal, Laravel, TYPO3, Magento, LAMP, static websites, or as a Docker container in any server. It is powered by Open Source technology and GPLv3 licensed.
Features
Define a quality baseline for your images
Having multiple authors on a website may cause that images do not follow the quality guidelines. Don't worry, XT Mio will maintain the defined standard in all your publications. New images? No problem, XT MIO will run according to a schedule to optimize the added material.
Improve the website performance
Loading speed is essential for maintaining engagement with your users and customers. XT MIO can keep images under control, avoiding loading delays caused by suboptimal encoding and traditional formatting.
Simply PHP or Docker
Do you have PHP on your server? Perfect! XT Mio works for any platform or CMS that runs on PHP.
You don't want to install new PHP libraries, even better! Use Docker to simplify the deployment of image optimization tools.
Pricing
Take action today. We have a plan for you!
XT Massive Image Optimizer
Examples and Demos

Original Size: 140 KB Quality 92%
XT-MIO Size: 109 KB (22% reduction) Quality 92%

Original Size: 196 KB Quality 92%
XT-MIO Size: 151 KB (21% reduction) Quality 92%
For further information, visit our documentation: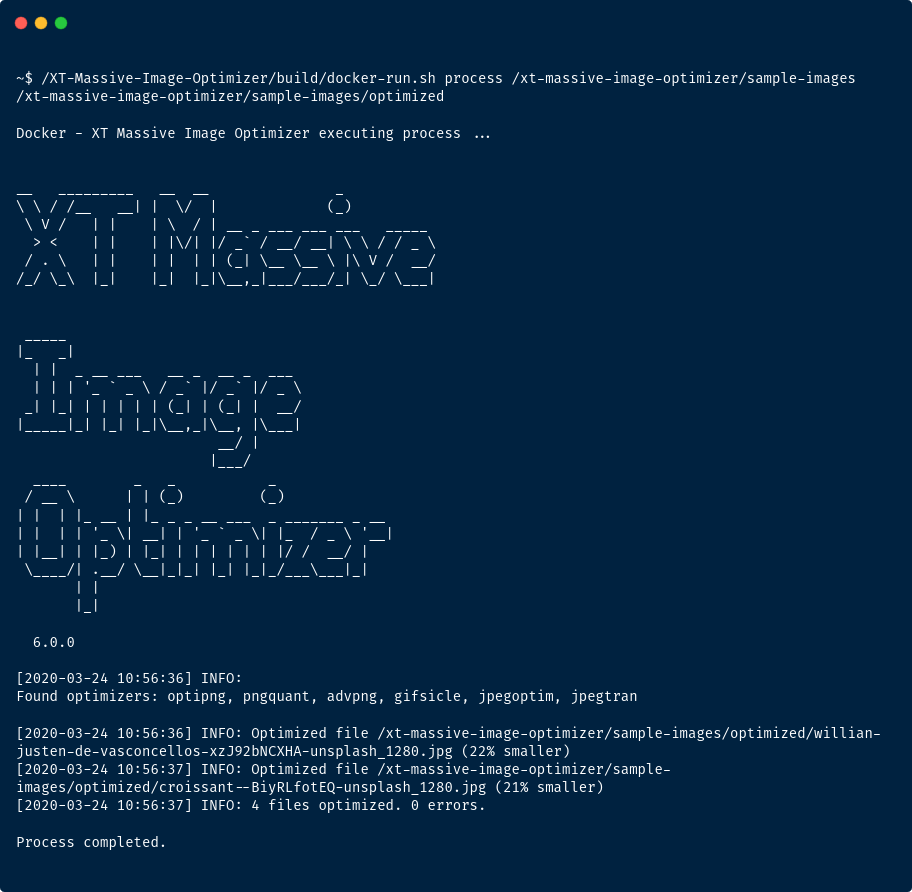 Photo by Willian Justen de Vasconcellos and Croissant on Unsplash