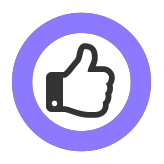 We've released AutoTweetNG 6 - For Early Adopters.
The Early Adopters channel (v6.0) is going to allow us to publish new cutting edge features, and keep in the Stable channel (v5.10) the most mature features.
In the general picture, AutoTweetNG 6 is targeting the new  Joomla 3 (to be launched on Joomla 3 launch on Thursday, 27 September). Even though, Joomla 3 is not oriented for production sites, we are updating AutoTweetNG to be ready, adding Bootstrap style, and developing exciting features.
AutoTweetNG 6 is available ONLY for Joomla 2.5 and PHP 5.3, or superior.
These are the final list of features:
Changelog v6.0.0
Rule Message Control (RMC)
Allows to define Message Format at rule level. Example: [title] @[author]
New JomSocial, SobiPro, and JComments plugins
Integration plugin for the Joomla Free Best Comments solution, JComments.
Native plugin support for JomSocial
Native plugin support for Sigiu's SobiPro
Component Improvements
Simplified Twitter and Linked authorization
Facebook App Id and App Secret removed
New Facebook AutoTweetNG Connector (in extly.com)
Removed phpmailer (now based on Joomla JMailer)
Updated libraries Simple-LinkedIn 3.2.0, facebook-php-sdk 3.2.0, Twitter tmhOAuth 0.7.0
jQuery migration, initial review
Joomla Coding Style compliance, initial review
Seesmic Ping Email support - Experimental

Facebook Server Authorization App
Facebook App with constants MY_APP_ID, MY_APP_SECRET, and MY_APP_CANVAS_URL
Bootstrap Style
New Dashboard
New Facebook Accounts Stlye
Facebook Authorization App Style