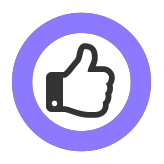 In our road to update AutoTweetNG Pro (v6.3.0) and support Joomla 3. We've commited a major review.
Today, it's oriented ONLY for early adopters. It's implemented in our main site, and in our brand new demo site http://demo.autotweetng.com.
What's new on v6.3.0
New Plugins
JReviews plugin, the leading Review Script for Joomla, CCK and PHP Directory Script
Ohanah plugin, Events done right
Updated modules & plugins  - Compliance Review
plg_autotweetautomator v6.3
plg_autotweetcontent v6.3
plg_autotweet_easyblog v6.3
plg_autotweet_jcomments v6.3
plg_autotweet_jomsocial v6.3
plg_autotweet_jreviews v6.3 -
plg_autotweet_k2 v6.3
plg_autotweet_kunena v6.3
plg_autotweet_ohanah v6.3
plg_autotweet_sobipro v6.3
plg_autotweet_zoo v6.3
mod_autotweetctrlpanel v6.3
mod_autotweetlatest v6.3
New Cronjob Cli
To support Joomla Platform architecture.
New Facebook App Front-end
To ease the own Facebook App integration.
Plugins native object support
To empower the message generation.
Requirements