1st-movers.com is down due technical problems, ahead of December deadline.
As we've already planned the transition with plenty of time, AutoTweetNG Basic and Pro v6 are already working based on Extly.com.
If you still have a previous version, please, upgrade to the latest v6.
If you can't upgrade your site, you can download and install AutoTweetNG v6 in a testing site, configure the autorization and copy the settings to your AutoTweetNG v4 or v5.
About AutoTweetNG Free v6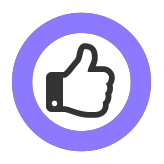 We've almost finished the testing. On Monday 19th November, we are releasing the new AutoTweetNG Free v6 to end any dependency on 1st-movers.com domain.
On the bright site, we've unified the code base and the upcoming version will have these new features:
All channel types are enabled: Facebook, Facebook Link, Facebook Event, Twitter, LinkedIn, LinkedIn Group, Mail, etc.
Direct Messages support.
"Use own App/API"-Feature is included, you can implement your own Facebook App (tutorial).
Tomorrow, you are going to receive an update with the AutoTweetNG v6.3.3 announce.