March is going to be huge. PHP 7 is coming with amazing performance records and Joomla! 3.5 Beta 3 has just been released. This Joomla version has a lot of new features, improvements, bug fixes and supports PHP 7. It is going to be revolutionary.
In the same line, we are releasing beta versions of our major extensions to fully support and take advantage of Joomla 3.5 and PHP 7 improvements:
AutoTweetNG Free 8.4.1
AutoTweetNG Pro 8.4.1
Joocial 8.4.1
XTDir for SobiPro 6.0.5
XTDir for JomSocial 6.0.5
These are BETA releases, that should only be used on test sites.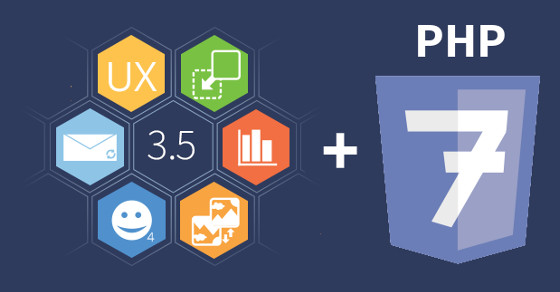 When is Joomla 3.5 stable release due?
March 2nd, 2016 - 3.5 Release Candidate
March 9th, 2016 - 3.5 Stable Release
Please note that dates may be subject to change depending on availability of volunteers and circumstances.