To renew our documentation, we have reviewed the content and relaunched the docs site with a new design and technology. It is powered by VuePress, and it is working amazing fast. 
The new documentation comes in hand with the release  XT Search for Algolia v1.4. XT Search is our brand new solution to empower the user experience of an Instant Search, powered by Algolia service. It just works to create an awesome search experience. Check it in our demo site, or on this leading case. The latest version comes with multi-connector sitewide search and connectors for Joomla Articles, K2, SobiPro and JCalPro (more connectors are coming, check the roadmap here).
In this screenshot, the new search engine of the documentation is shown working amazingly fast.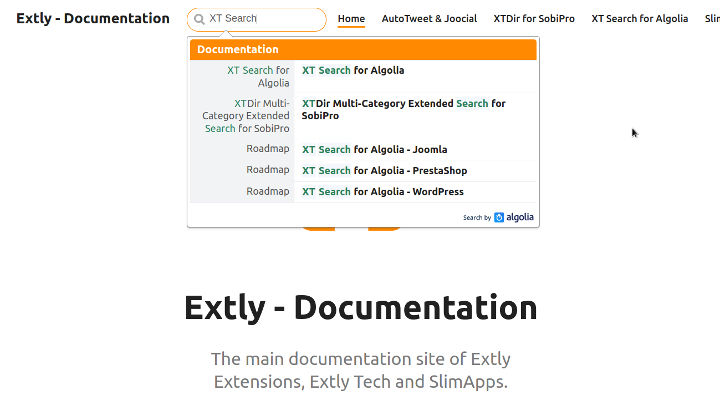 On the long haul, it will allow us to create and publish the tutorials and videos in shorter periods.
To the moon!