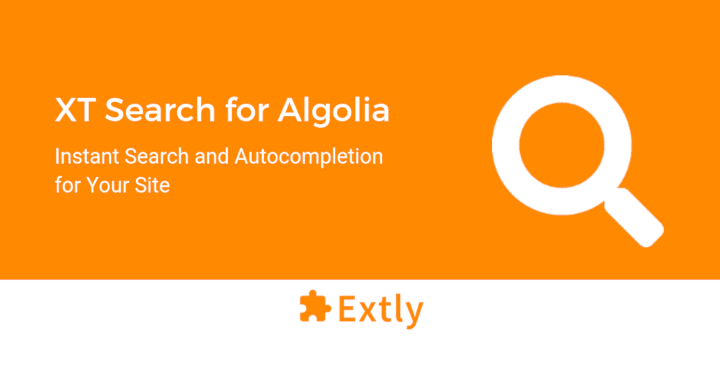 Looking for the perfect technology to empower search on Joomla!, we are releasing now XT Search for Algolia v2.0.1. Now, XT Search 2 enters in a second phase to integrate every possible key extension. These are the list of integrated solutions in this release:
EasyBlog
HikaShop
JCalPro
JReviews
K2
SobiPro
EasyDiscuss - Coming Soon (v2.1)
EasySocial - Coming Soon (v2.1)
What is Algolia?
Algolia is a hosted full-text, numerical, and faceted search engine capable of delivering real-time results from the first keystroke. Algolia delivers products to accelerate search and discovery experiences across any device and platform.
Help customers find what they are searching for. Create frictionless find-to-conversion paths by connecting users with exactly what they're looking for, with lightning fast and highly relevant search.
Create a path for customers to discover. Go beyond the search box with navigation, browse, and content discovery experiences powered by Algolia.
Design predictive and natural interactions. Build immersive experiences that surface unexpected and relevant content to surprise and delight users.
To the moon!