We have released a new batch of products versions, consolidating the integration of XT Search for Algolia with the modern ecosystem. The updates improve the performance of all the extensions and prepare the field for the next iteration of enhancements:
XT Search for Algolia v3, including NEW Facets Auto-Discovery
XT Adaptive Images v5.3, to generate responsive images
XT YouTube Optimizer v2.4.0, to optimize the load of Youtube videos
All these features are battle-tested on our new initiative to bring XT Tailwind CSS for Joomla to our ecosystem. Tailwind CSS is a modern utility-first CSS framework for
rapidly building custom designs. You can check it working live on our real-world news site: https://news.extly.com/
These are the current top performance results of the site: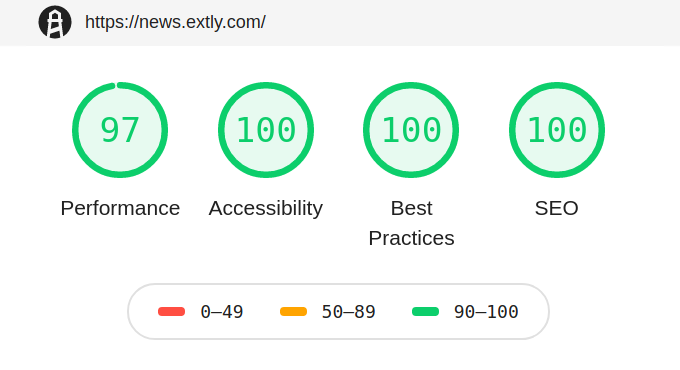 At this time, we are laser-focused to streamline these results on all of our extensions and sites. If you are interested in achieving similar results, do not hesitate to contact us.
More announcements are coming!