# Android configuration
To complete Android device installation, please follow the steps:
# Search and install Joocial App
Search for Joocial Composer App in Google Play and install it.

https://play.google.com/store/apps/details?id=com.extly.joocialapp
INFO
Joocial Composer App requires AutoTweetNG PRO or Joocial for Joomla! CMS.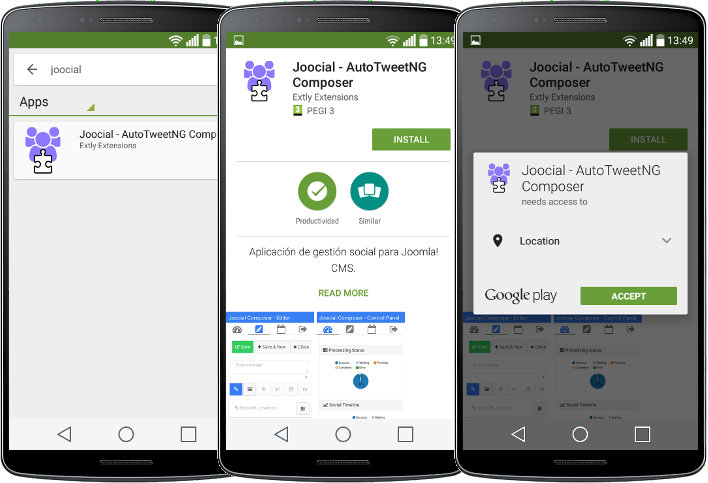 # Connect Joocial App to the site
Once you install and execute the app, it shows this first screen. At the top-right corner of the screen, there is an unlinked icon, showing the connection status. Click on the unlinked icon to fill the OAuth connection information.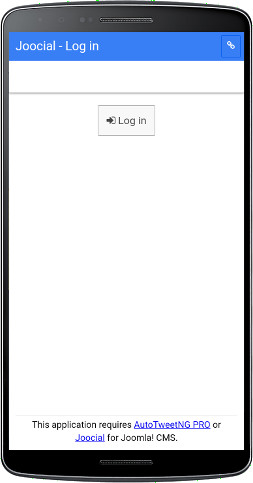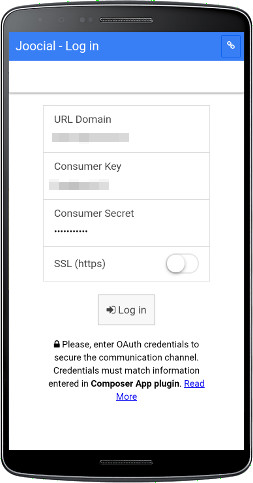 # Login to grant the access token
Once connection information is filled, click on 'Login' button to continue.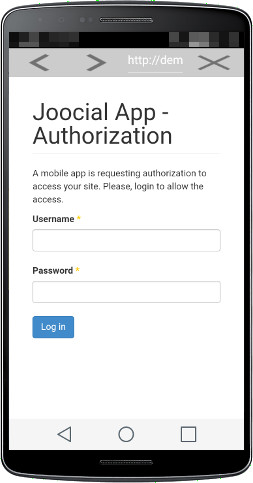 INFO
Username and password are entered in a browser window directly into your site. Username and password are not received in the mobile app. After you submit your login access, a temporary verifier token is created and received in the mobile app to finally receive the OAuth access token for Joocial API.
Once the access is granted, Joocial Composer App features are enabled. The token access is stored locally and it will remain valid until the session expires or user logs out.
# Joocial Composer App - Main Features
# Control Panel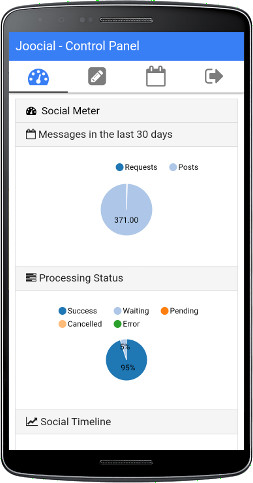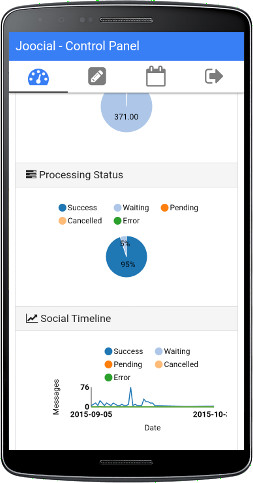 # Composer Editor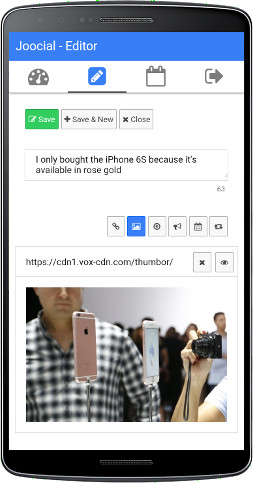 # Requests List