Breaking news! We are adding new channels to extend the content hub supported by Joocial. Right now, available in Joocial v7.5.2 BETA, Tumblr and Scoop.it! channels.
Joocial is a social Media tool for Joomla. A powerful social content platform to manage multiple social networks, namely Facebook, Twitter, LinkedIn, etc. It is a central content solution to publish from the CMS to several targets. Now, Scoop.it! and Tumblr channels are new destinations for your content.
About Scoop.it!
Scoop.it helps professionals and businesses publish content online in a meaningful, easy and rewarding way. Discover, curate and publish great content to get visibility online.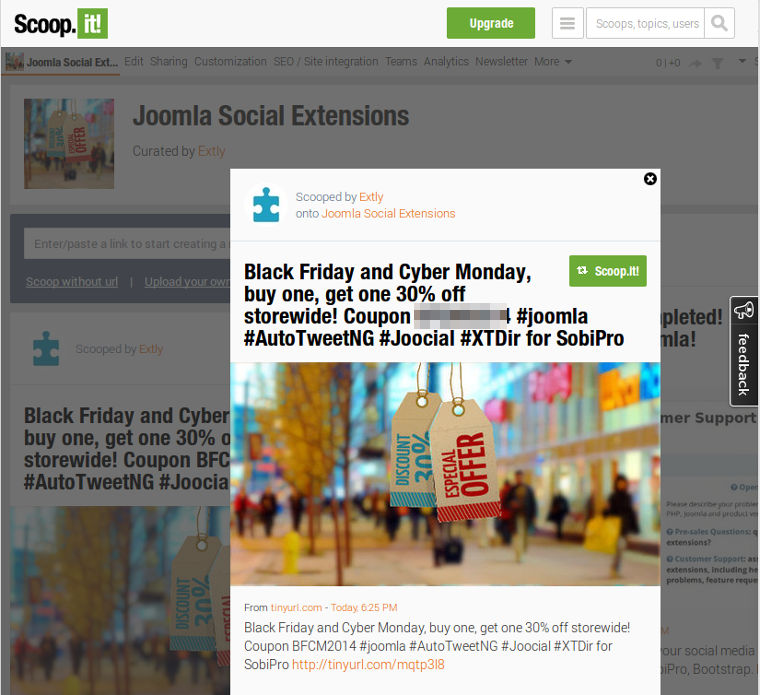 About Tumblr
Tumblr is a microblogging platform and social networking website founded by David Karp and owned by Yahoo! Inc. The service allows users to post multimedia and other content to a short-form blog.