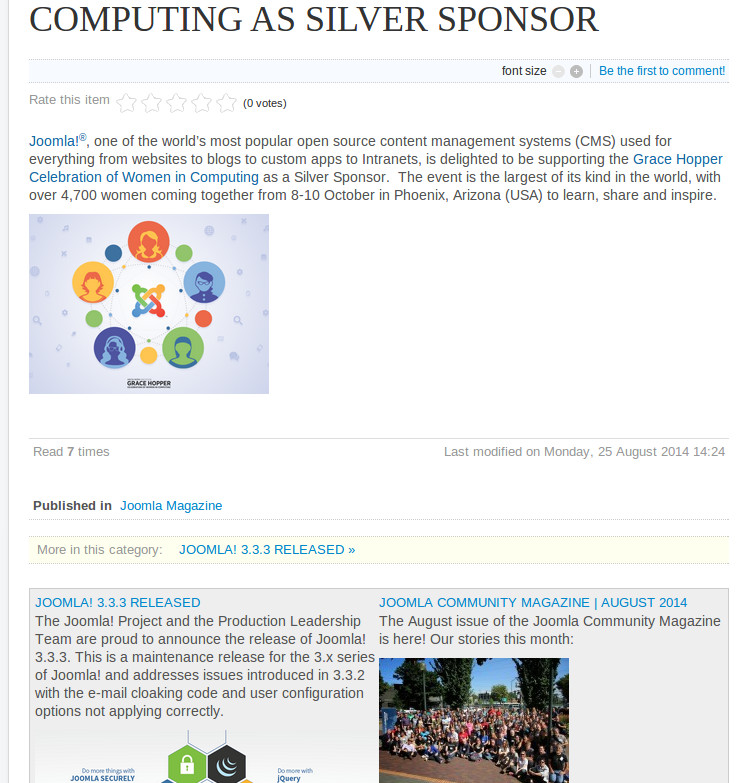 " XT Link Item for K2 allows defining relations between the specific K2 item(s)."
A K2 Related Items Solution: As currently, K2 does not offer control of its related items. The extension offers full control over what items and the order of the related items selected for each K2 item.
How to
Create/Edit an article.
Link the article with other articles.
Visit the article in the front-end.
When a user creates or modifies a K2 article, links to related K2 articles can be defined as new attributes. The links can be fully managed with an associated editor button, a handy dialogue button allows to administer associated K2 articles. Finally, in the front-end site, the list of linked K2 articles are shown.
Pricing
Examples & Demos
Features
Create and edit K2 Items relationships, to associate related articles
Editor button in K2 edition window
Show relationships in the front-end site
Category ViewTemplating support 
Item ViewTemplating support
Parameters
Category View Options
Linked item(s): Inherit from category/ Hide/ Show
Title: Inherit from category/ Hide/ Show
Title as link: Inherit from category/ Yes/ No
Image: Inherit from category/Hide/Show
Image as link:Inherit from category/ Yes/ No
Image Size:Inherit from category/ XSmall/ Small/ Medium/ Large/ XLarge
IntroText:Inherit from category/ XSmall/ Small/ Medium/ Large/ XLarge
IntroText word limit
Linked Item FullText:Inherit from category/ XSmall/ Small/ Medium/ Large/ XLarge
Linked Item Read more:Inherit from category/ XSmall/ Small/ Medium/ Large/ XLarge
Item View Options
Linked item(s): Inherit from category/ Hide/ Show
Title: Inherit from category/ Hide/ Show
Title as link: Inherit from category/ Yes/ No
Image: Inherit from category/ Hide/ Show
Image as link: Inherit from category/ Yes/ No
Image Size:Inherit from category/ XSmall/ Small/ Medium/ Large/ XLarge
IntroText:Inherit from category/ XSmall/ Small/ Medium/ Large/ XLarge
IntroText word limit
Linked ItemFullText: Inherit from category/ XSmall/ Small/ Medium/ Large/ XLarge
Linked Item Read more:Inherit from category/ XSmall/ Small/ Medium/ Large/ XLarge