# How to apply for a Twitter Developer account
In this tutorial, we will show how you can apply for a Twitter Developer account (opens new window).
As of July 2018, you must apply for a Twitter developer account (opens new window) and be approved before you may create new apps. Once approved, you will be able to develop new apps from developer.twitter.com (opens new window).
# Apply for a Developer Account
Log in at https://developer.twitter.com/ (opens new window) with your Twitter username and password. Go to Apply for a developer account.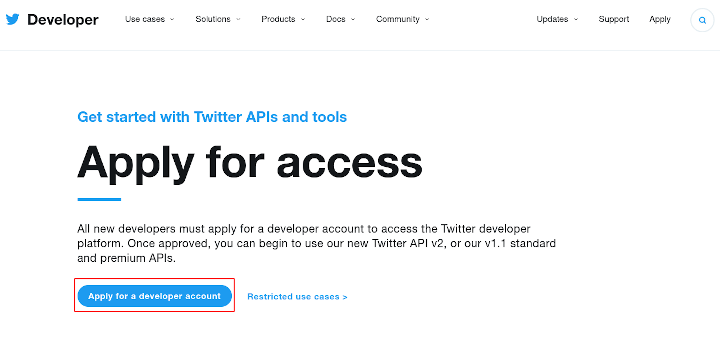 Select your Use Case. For auto post to Twitter, select Build customized solutions in-house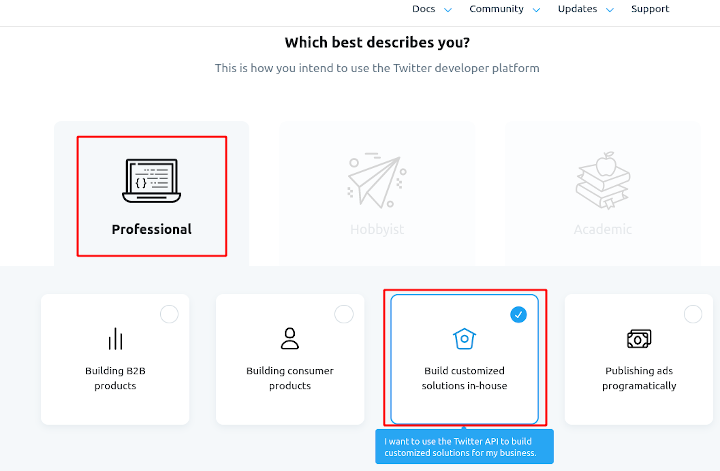 Verify the Twitter Username details associated with the developer account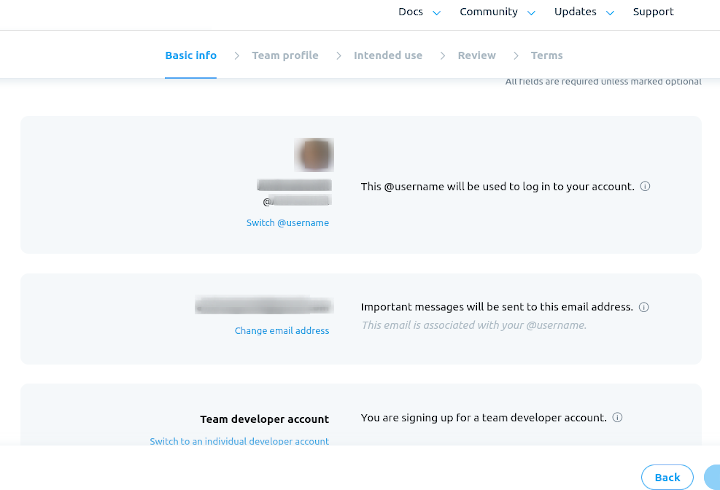 Fill in all the data required about your organization.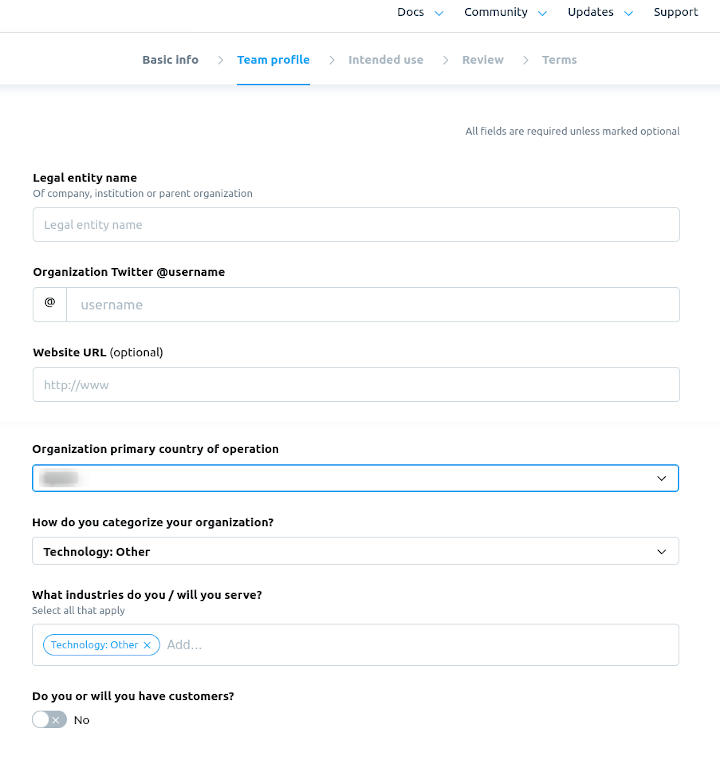 Describe your Intended Use of the Twitter API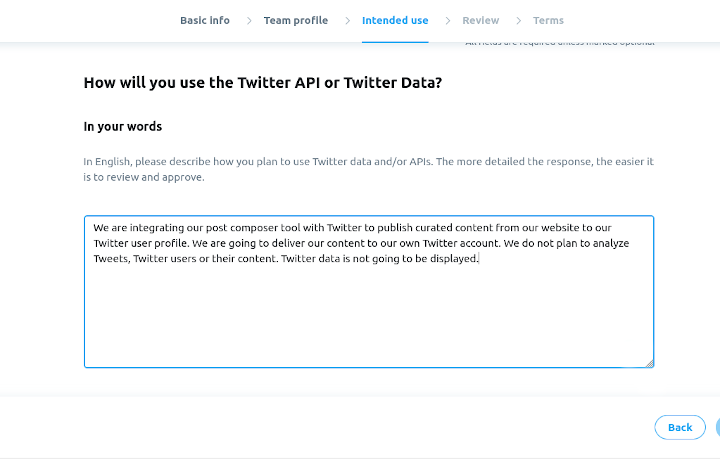 Describe in your words how you plan to use the Twitter API.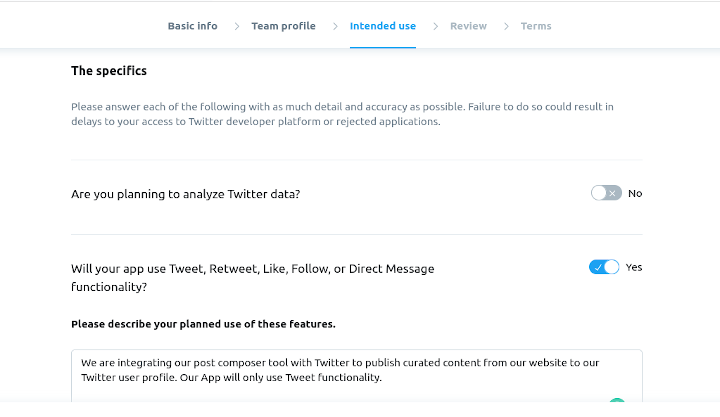 Describe your planned use of these features.

Check your information.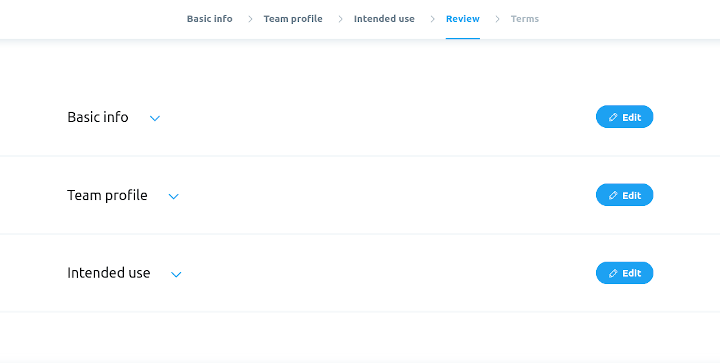 Accept the Developer Agreement and verify your email account.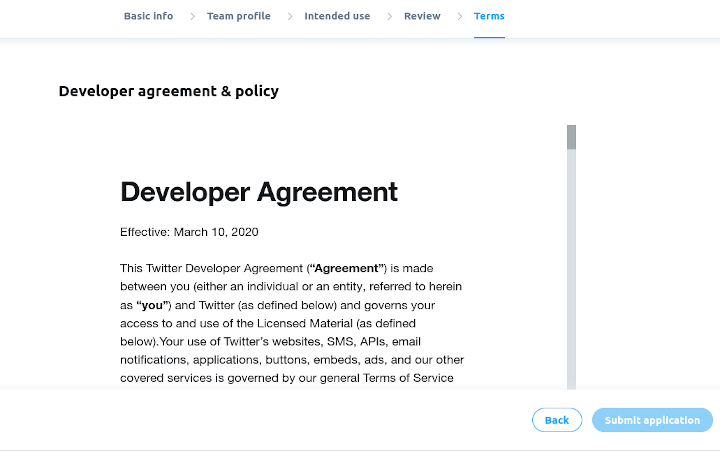 Your application is under review, and you will receive a notification with the result.