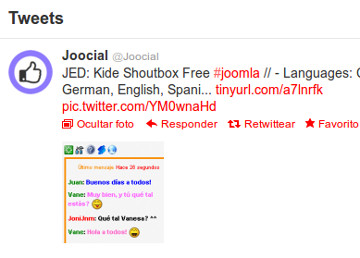 Today, we've released a new Major Feature in a new build for AutoTweet v6.4 Beta 1 for Joomla 2.5/3.0.
The long awaited pic.twitter support!
The pic.twitter support provides the ability to automagically include an image in your Twitter posts.
If the image is external, AutoTweetNG downloads it as a temporary file and publishes the full post.
You can check how it works in our leading site for Joomla News: http://www.joocial.com and http://www.twitter.com/joocial.