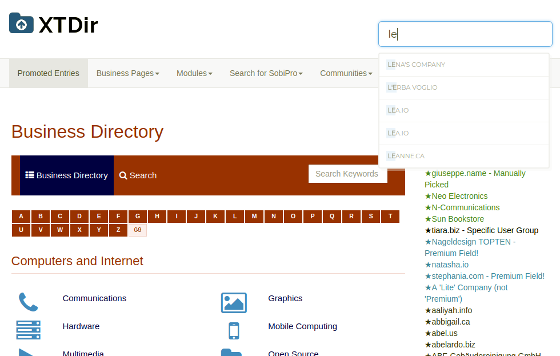 Instant Search and Autocompletion for Your Site
XT Search for Algolia integrates your site and Algolia. Algolia is the smartest way to improve search on your site. Autocomplete and Instant Search are included, along with full control over the look, feel and relevance.
Requirements - GNU GPL v3.0 License - Pre-Sales FAQ - Installation Services
If you are renewing, please log in to your account before the purchase and remember to apply the loyalty coupon (20% Off).

What is Algolia?
Algolia is a hosted full-text, numerical, and faceted search engine capable of delivering real-time results from the first keystroke. Algolia delivers products to accelerate search and discovery experiences across any device and platform.
Help customers find what they are searching for. Create frictionless find-to-conversion paths by connecting users with exactly what they're looking for, with lightning fast and highly relevant search.
Create a path for customers to discover. Go beyond the search box with navigation, browse, and content discovery experiences powered by Algolia.
Design predictive and natural interactions. Build immersive experiences that surface unexpected and relevant content to surprise and delight users.
Benefits
Integration of your site with Algolia, with no more complications than the connector configuration.
Integration with Joomla Content (Articles), K2, SobiPro ... and more coming!
Improved navigation by instant search and autocompletion. Modules for instant search and autocompletion.
Search relevance: textual, business and personalization at user and group level, powered by Algolia engine.
Search beyond the box: improve the UX by browsing, faceting and suggestions.
Examples and Demos
In our demo site, you can check how XT Search for Algolia works with SobiPro. Please, check it here in the demo site http://demo.xtdir.com, where you can find a SobiPro v1.4.7 business directory, with 2.000 more entries to fill the catalogue.