We have completed the release of XT Search for Algolia v3. With this version, we have broken the mold and defined the layout of the organization for the next releases.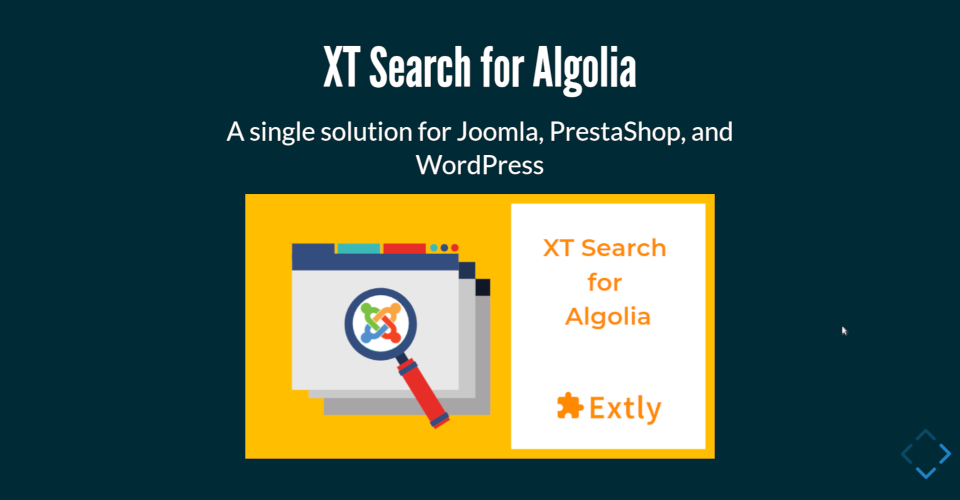 XT Search for Algolia v3 integrates your site and Algolia. Algolia is the smartest way to improve search on your website. Autocomplete and Instant Search are included, along with full control over the look, feel, and relevance. 
XT Search for Algolia is supported on PrestaShop and Joomla platforms, and the version 3 achieves feature parity, working on the same source code base.
This release is orchestrated along with XT Adaptive Images v5.3 and XT YouTube Optimizer v2.4. All of these extensions and modules are powered by Composer libraries, as the application-level package manager, and Laravel Lumen, as the core framework.
Benefits
Improved navigation by instant search and autocompletion. Modules for instant search and autocompletion.
Search relevance: the technology provides textual, business, and personalization at user and group level, powered by Algolia engine.
Search beyond the box: improve the UX by browsing, faceting, and suggestions.
Multi-Connector Sitewide search: one single search box allows querying in all the site languages.
Full Multi-lingual site search: the solution features one single search box to query in all the site languages.
The package includes sample layouts for Bootstrap 2 and Bootstrap 3, with images and links.
Autocomplete Module for the Administrator 
Video: Discussing Joomla Search enhanced by Algolia
Enjoy this Joomla! London video from their last meetup, featuring "Anibal Sanchez" talking about combining Algolia's powerful search with a Joomla platform.
Next Steps
Now, that we have achieved this milestone, we are ready to go for the Integration with WordPress and WooCommerce. 
One last point, The Summer sale is still running - 20% OFF on all our extensions! — coupon code SUMMER19 - Valid until August 10, 2019.
To the moon!