The Push API gives web applications the ability to receive messages pushed to them from a server, whether or not the web app is in the foreground, or even currently loaded, on a user agent. This lets developers deliver asynchronous notifications and updates to users that opt in, resulting in better engagement with timely new content. - MDN > Web technology for developers > Web APIs > Push API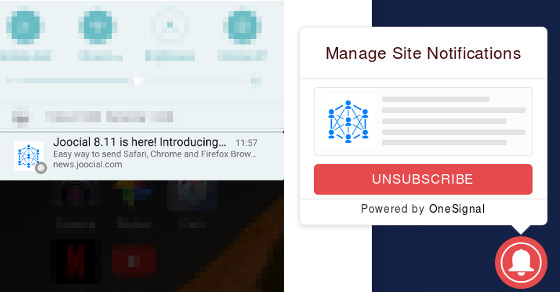 Web Push Notifications is an emerging standard to send alerts. It is currently supported by Chrome, Firefox and Safari. Following the trend, we have just released Joocial 8.11.0 Beta supporting this technology, powered by OneSignal or Pushwoosh services. For more information, please, visit the documentation here: Web Push notifications for Joomla!. You can also visit our https://news.joocial.com, where Web Push notifications are enabled.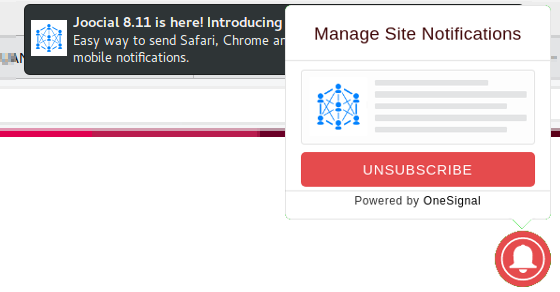 If you have any question or feedback, please do not hesitate to contact us. Our support team will be glad to help you.